Looking for this restaurant was a little challenging because no where on the directory sign listed Mick's Karma Bar.  It is actually next to Kitima Thai Restaurant.  I've been to this huge office complex before.  Parking was easy but could be pricey during weekdays.  Not sure if it validates parking.  I was here tonight on a Saturday evening and parking was free.
I shouldn't be surprised that this was primarily a 'bar' as its name suggests.  Mick told me it was originally a juice bar.  He decided to add burgers to its menu.  Why not?  Who doesn't like burgers, right?  Business took off more than he could ever imagined!  Because of its locale, many office workers nearby frequent Mick's.  But you have to have quality food and reasonable prices to keep them coming back and Mick does it well.  I could not believe how many people came in that one hour we were there.  This is no shopping mall nor theater or promenade, but people came, in groups!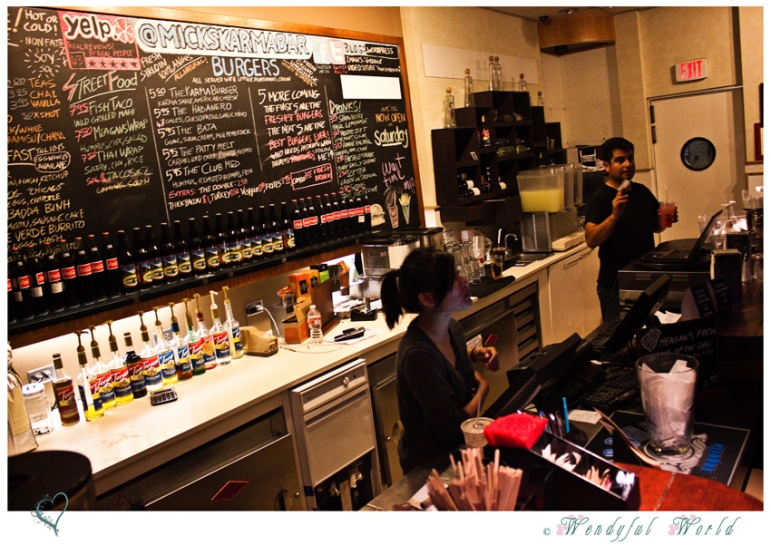 I was intrigued by the Purple Palmer – Pomegrate juice and Hibiscus/Cranberry Iced Tea topped with our fresh lemonade.  It was a bit sweeter than I thought would be and not exactly purple, but I liked it.  The lemonade was also refreshing.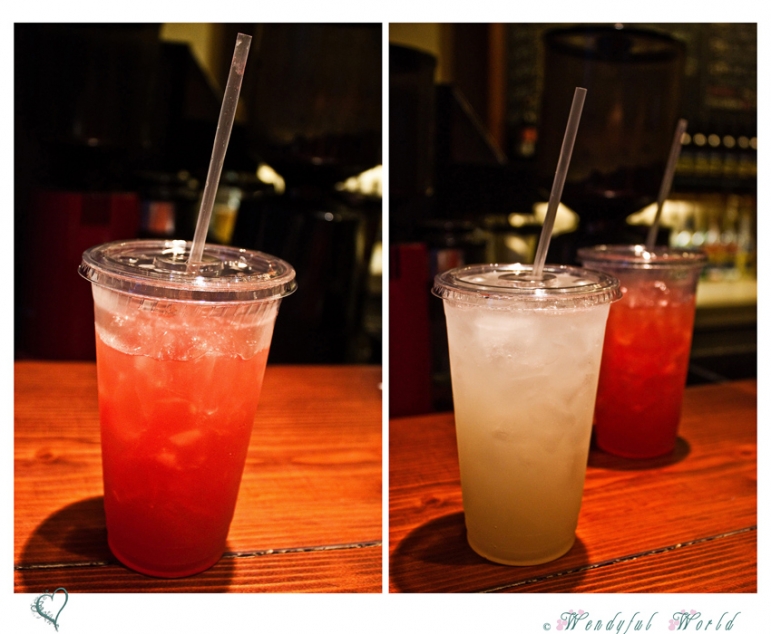 Allen had the Patty Melt but it really looked more like a regular burger.  The carmelized onion added even more zest to the already well flavored patty.  Oozing with melted cheese, it was good bite after bite.   Mick's beef burgers, according to its website, are made from the finest 100% premium Angus Sirloin, ground in store daily, all natural without hormones or antibiotics.  Just look at how beautifully grilled the patty was!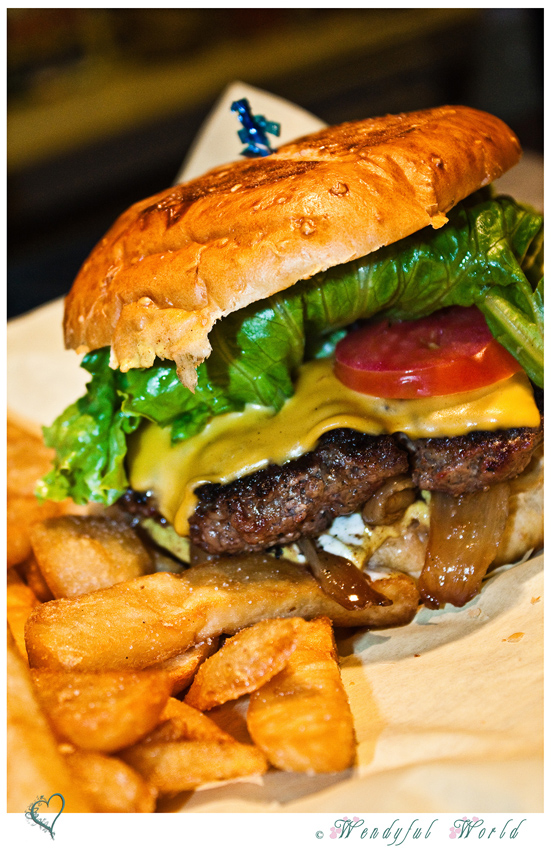 I had to try the Fish Taco that my good friend, Anita (A Diary of a Mad Hungry Woman) highly recommended.  It was made with whole wild caught Mahi Mahi steak, grilled and served atop cabbage with baja sauce, topped with Mick's Pico de Gallo, fresh onions & cilantro.  Now it was a taco, so it had a HUGE tortilla wrap!!!

The fish was tender and juicy.  Mick also gave me some habanero sauce (pictured right) and really gave the fish a little extra punch.  I was really full (couldn't even finish all the tortilla) but it didn't feel heavy.

Forget about In-N-Out, give Mick's Karma Bar a try.  And let me know what your new favorite burger is.
Mick's Karma Bar
2010 Main St #165
Irvine, CA 92614
(949) 851-6316