It's no secret that I love Las Vegas.  In fact I call it my home away from home.  If you frequent Las Vegas, you probably know or  have heard  about casinos reward their players with free room and comps.  All is done with the player's card.  At Wynn and Encore, it's called Red Card.  It's casino's way of tracking your play and deciding what type of offers and comps to give.  A lot of times, for the new players, there are special incentives for signing up, so check with the reward center.
On this particular trip, Allen and I stayed at the Encore.  I absolutely love the King Suite (will be in another post soon).  Allen got an offer for 3 free nights plus $100 free slot play.  Pretty sweet deal.   I decided to sign up for a Red Card (player's card) myself.  After 2 days, I earned enough points for 4 dinners at either the Buffet at Wynn or Society Cafe.  We tried both and I must say I prefer Society Cafe better.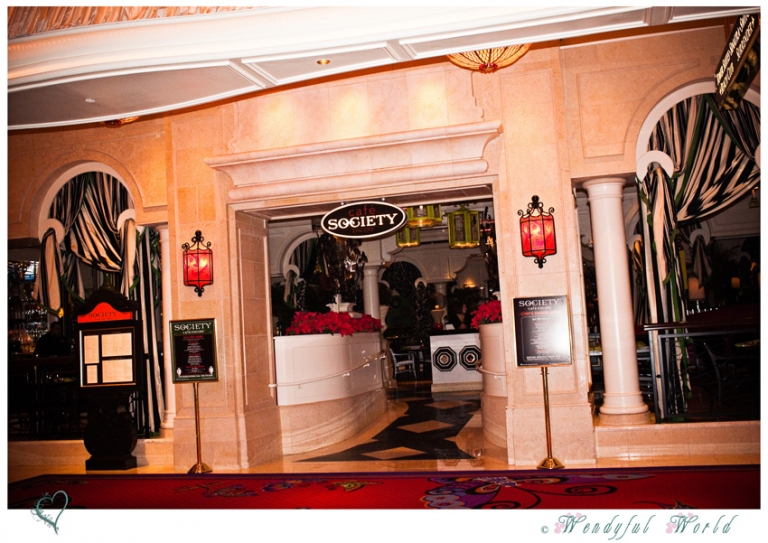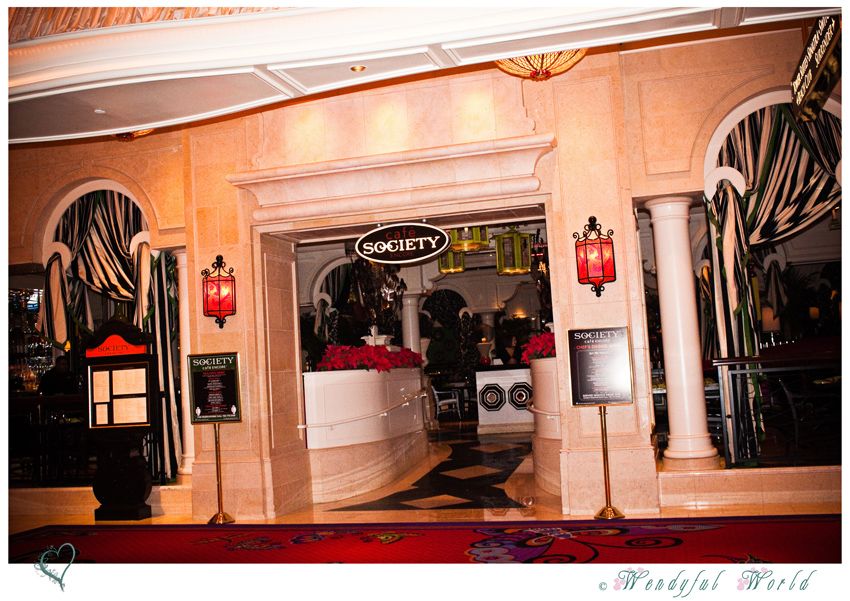 The cafe is located on the casino floor so it's very convenient.  We didn't have a reservation and didn't have any problem being seated.  Right from the start, it was very pleasant and the service was outstanding throughout.
We ordered our usual iced tea.  I was surprised to see 2 different types of warm pretzels with whole grain mustard butter spread served instead of the usual bread.  They were really good but I needed to save my stomach for real food.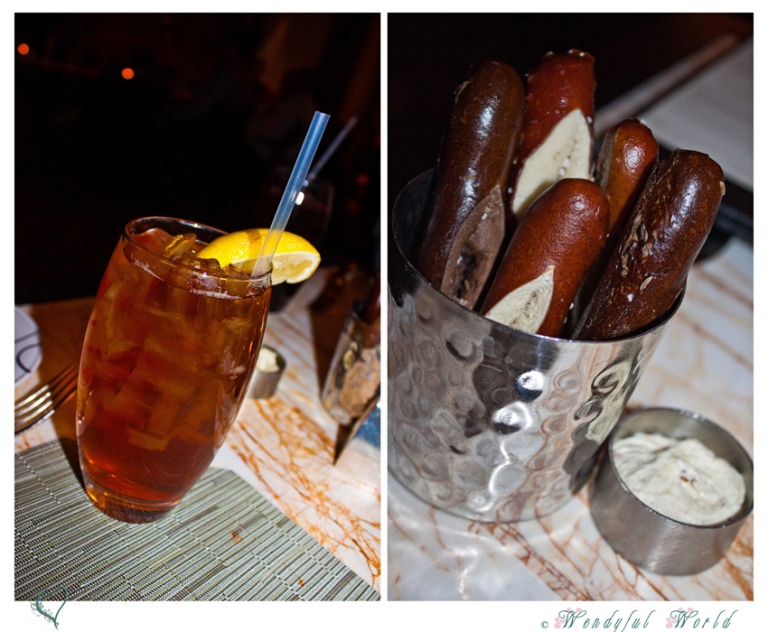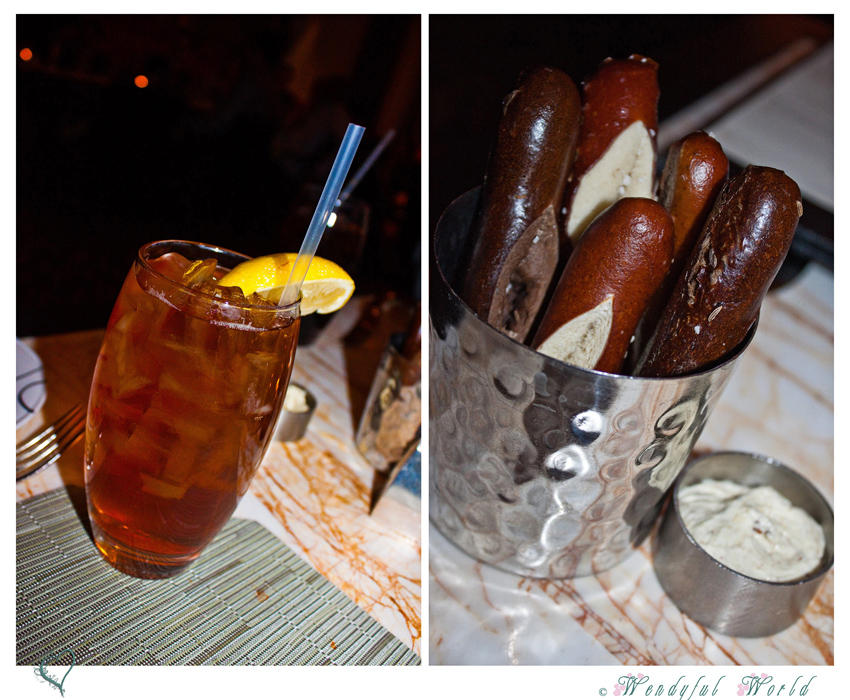 Our first appetizer was Rock shrimp & crisped calamari – Zucchini Chips, Caper Aïoli.  The shrimps were big and the calamari were very tender.  I appreciated that they were just lightly battered and the lemon was grilled to reduce the acidity.  I thought the Caper Aïoli was OK.  Didn't even touch the zucchini chips because we had another appetizer coming.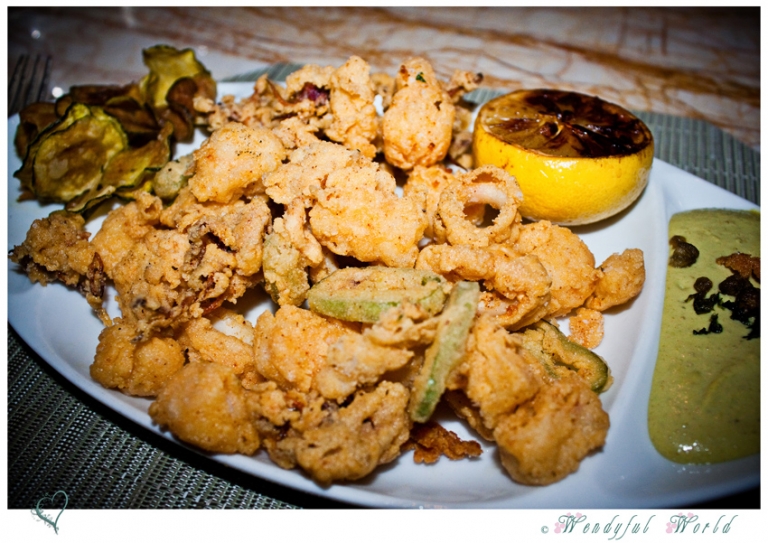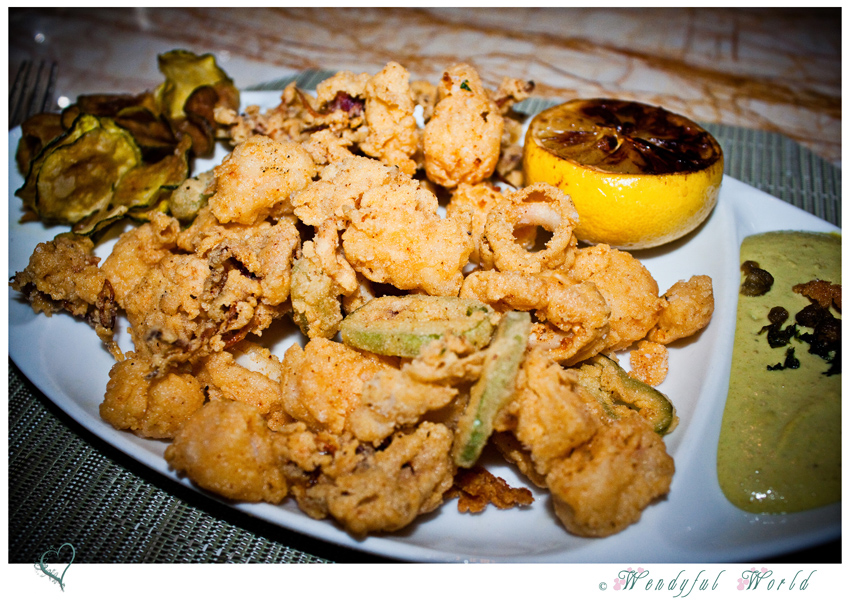 Our second appetizer was Mac 'n cheese "bites" (Truffled Dipping Sauce).  Honestly, I thought they tasted like mozzarella cheese balls, good but not great.  If I had to pay for them, I wouldn't get them.  Nothing special for the price you pay.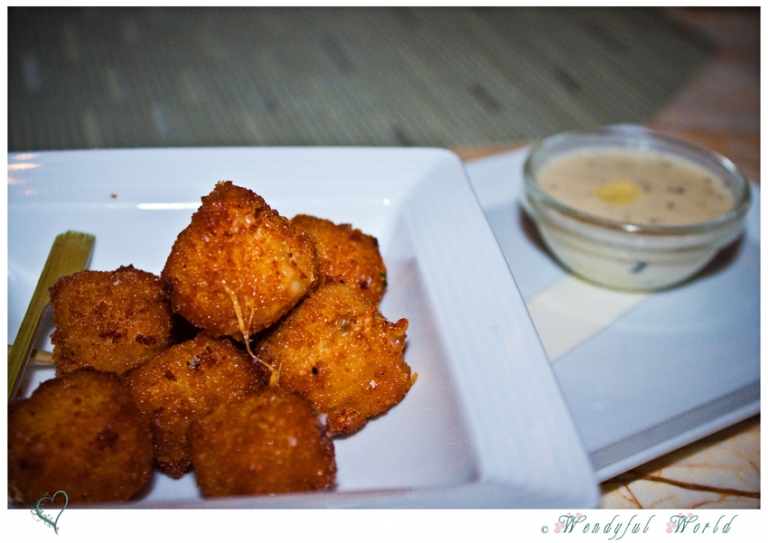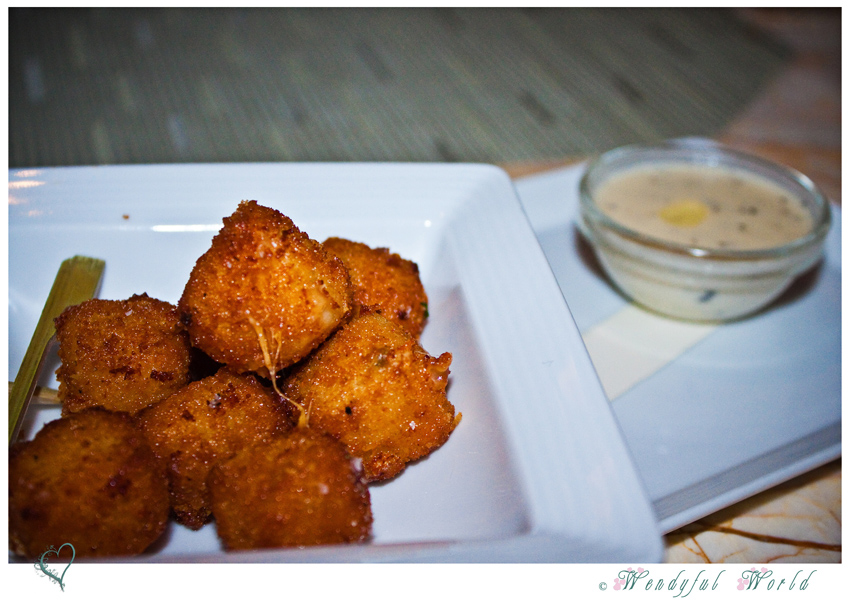 My dinner entree was 8 oz Filet Mignon with Crab Cake – Potato & Bacon Cake.  Loved the Crab Cake – well seasoned and lightly crunchy.  The Filet Mignon was cooked perfectly medium and very tender.  I only took 1 bite of the Potato & Bacon Cake which was really tasty, too, but I was so full by now!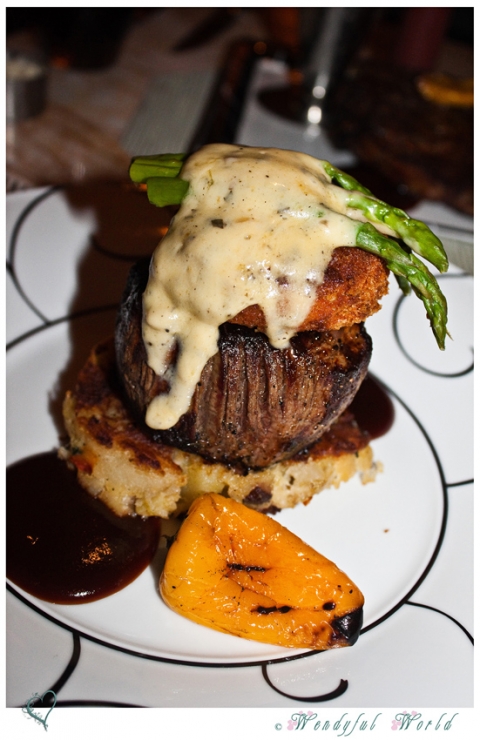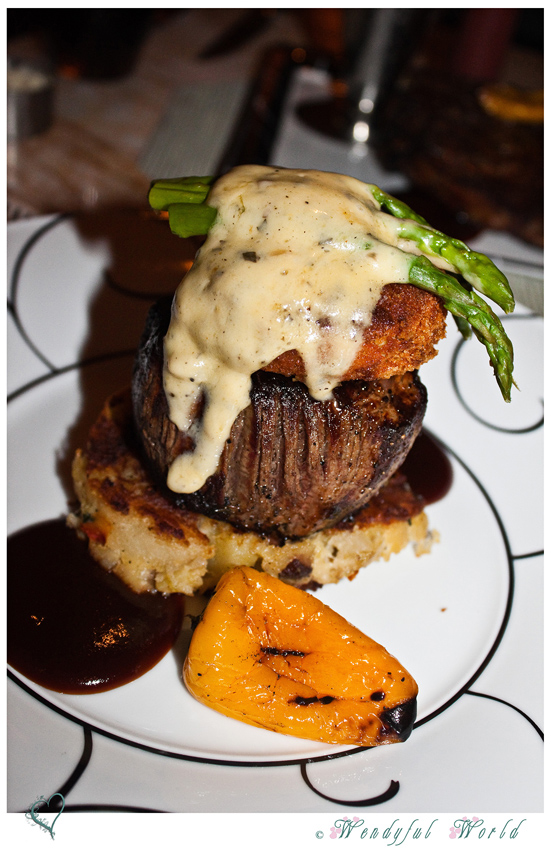 Allen's entree was the 18 oz Bone-In Cowboy Rib eye* – Peppercorn Rub, Herbed Fries.  He loved it.  It was again cooked perfectly to order, full of flavor and very tender.  He finished every bite of it.  Fries were good, but after the steak, he had little room for them.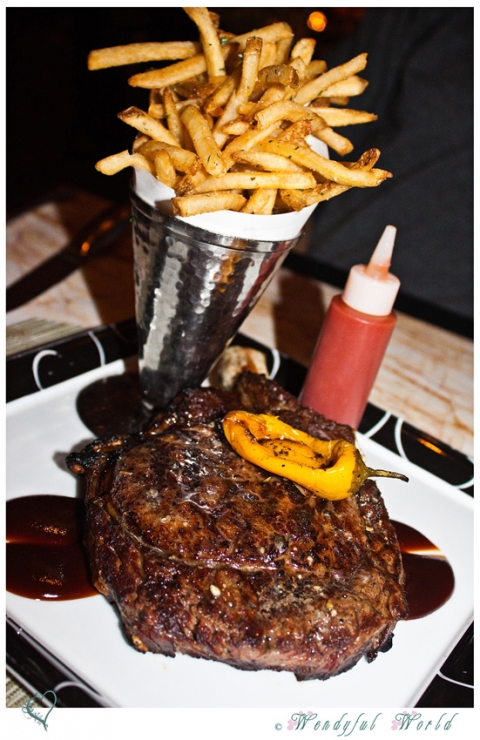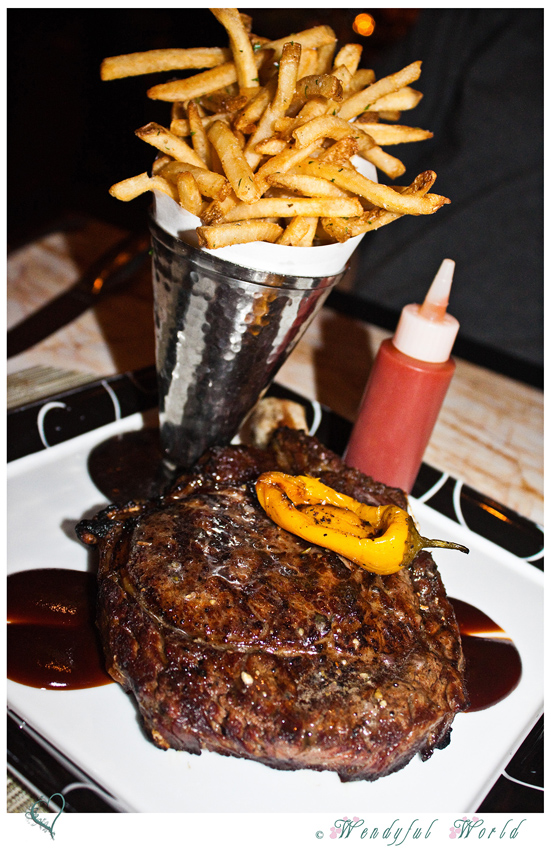 Dessert came with our dinners.  Allen chose the Mini Beignet which came with chocolate and caramel sauce.  They were light and fluffy, but that's about it.  They looked cute but didn't taste that cute.  I did enjoy my cappuccino though.  🙂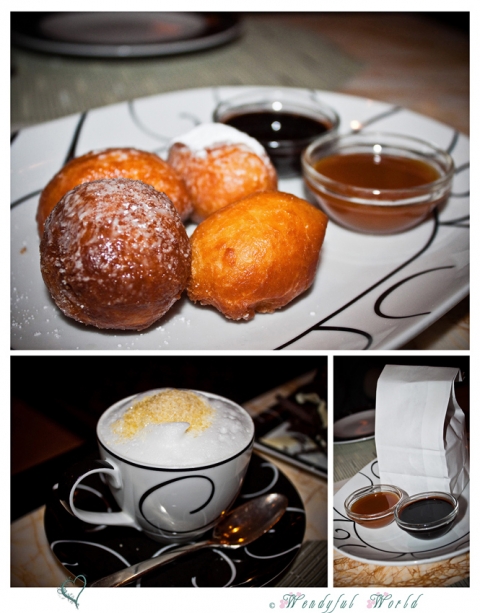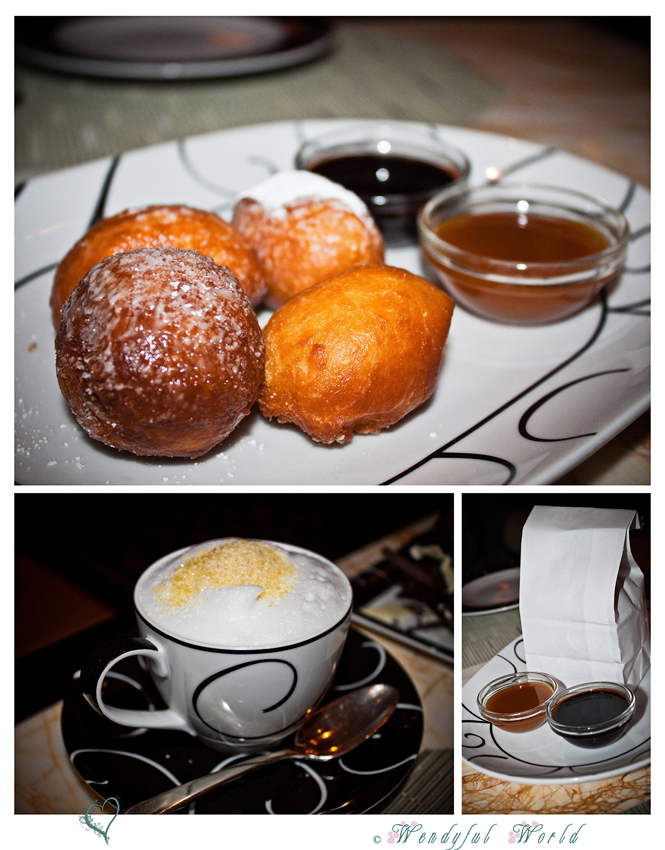 Our server recommended I get the 14-Layer Chocolate Cake even though I said I was too stuffed to have desserts.  He said 'Take it back to your room for later.'  OK, fine, I'll try it.  My jaws almost dropped when he brought it over.  It was as tall as my forearm!  OMG!  We took it back to our room and had it the next day.  Took a few hours to finish but it was delicious, light and moist!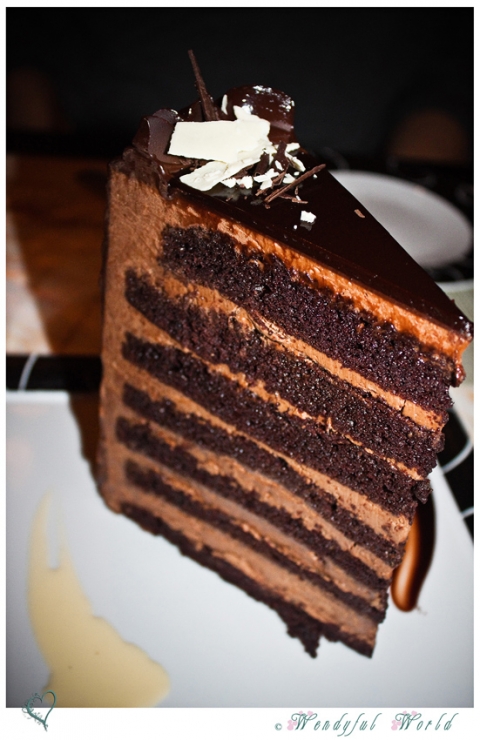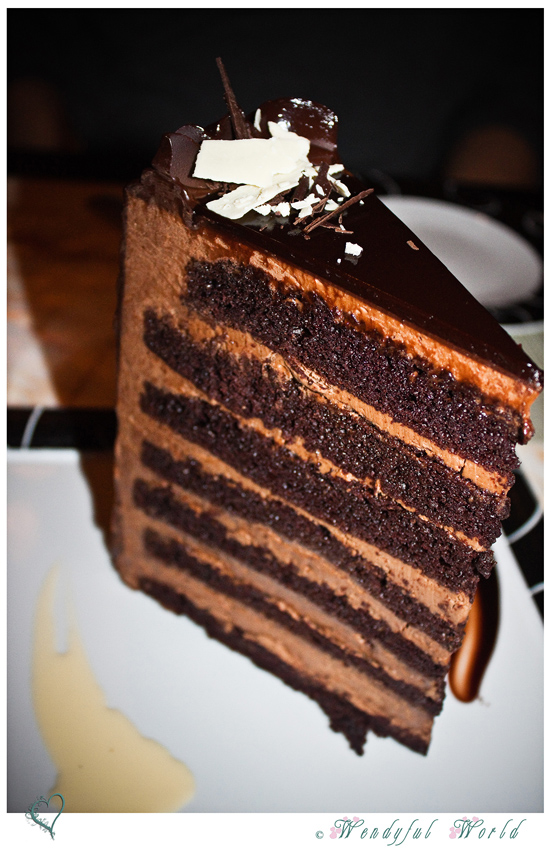 This maybe a 'cafe' but the food and service were both 5 star quality and the atmosphere was very casual and easy.  Definitely my kind of dining.  I didn't feel like I had to get all dress up to come eat here.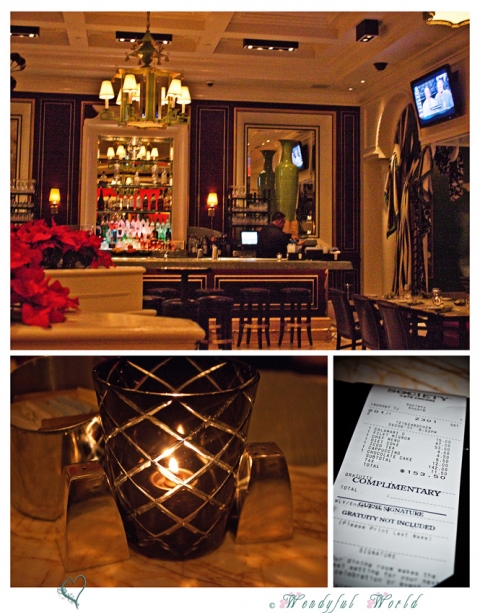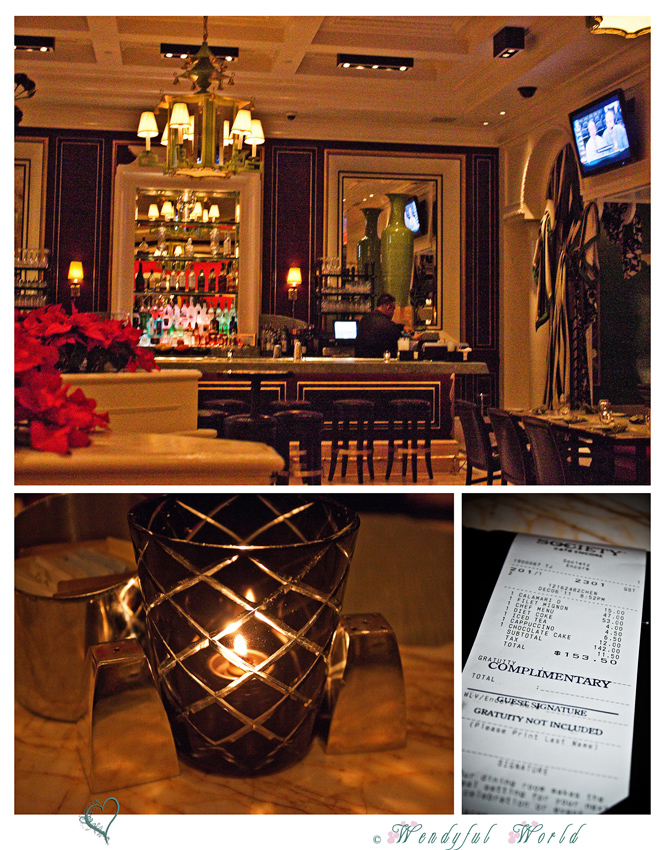 Thank you, Encore, for the comp.  And thank you Society Cafe for a wonderful evening.  We will be back soon.
Society Cafe – Encore Las Vegas
3121 Las Vegas Blvd S
Las Vegas, NV 89109
(702) 770-7000