Located in downtown Fullerton, a block from the Orange County Clerk-Recorder office where Allen and I were married, Kentro Greek Kitchen was where we had our little lunch 'reception'.  The address is on Harbor but it's actually facing Amerige Ave.
The restaurant is very contemporary with mostly black and white color decor mixed with natural wood furnishings's.    Some of the tables are high with bar stools, which suggests to me that it caters to a younger social crowds, probably from the 2 local colleges nearby.  The menu is written on huge chalkboards hung on different parts of the wall throughout the dinning room.  You order and pay at the cash register.  A little strange for a 'real' restaurant.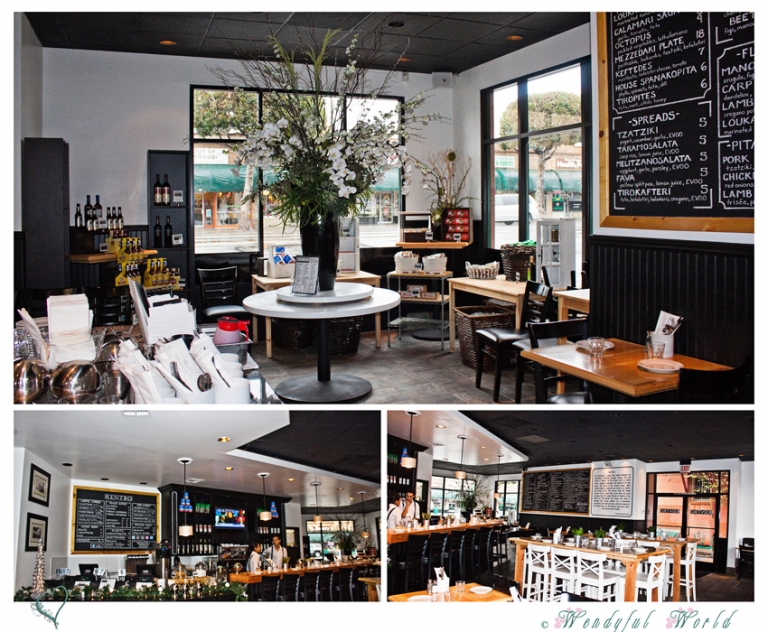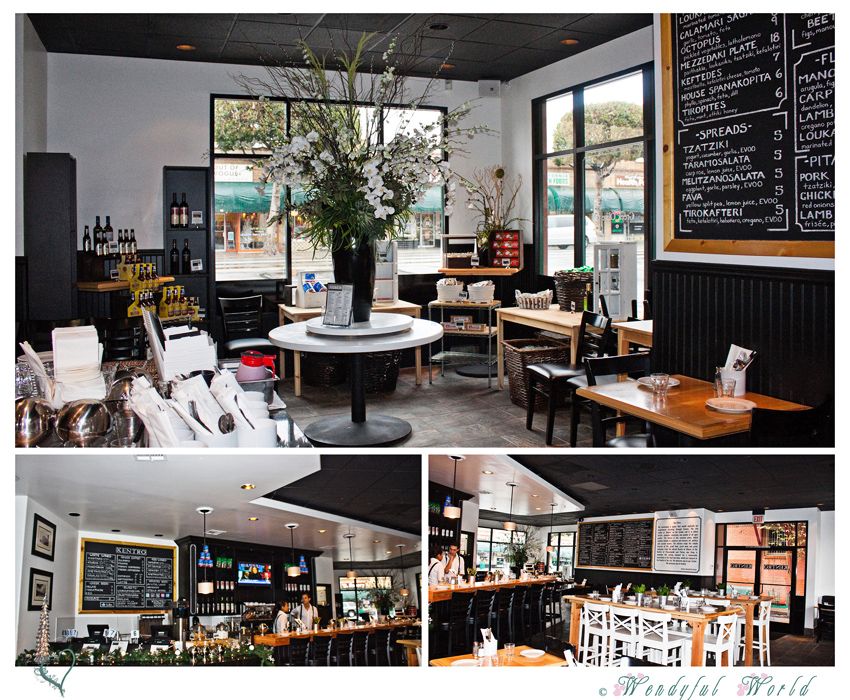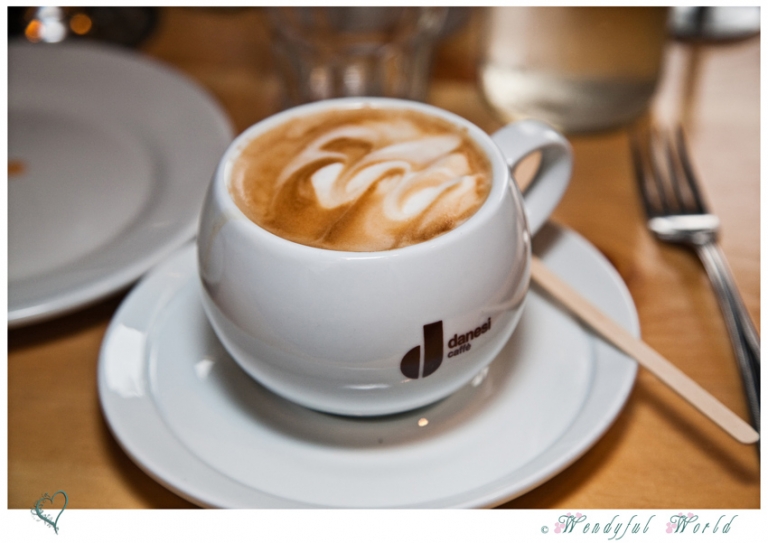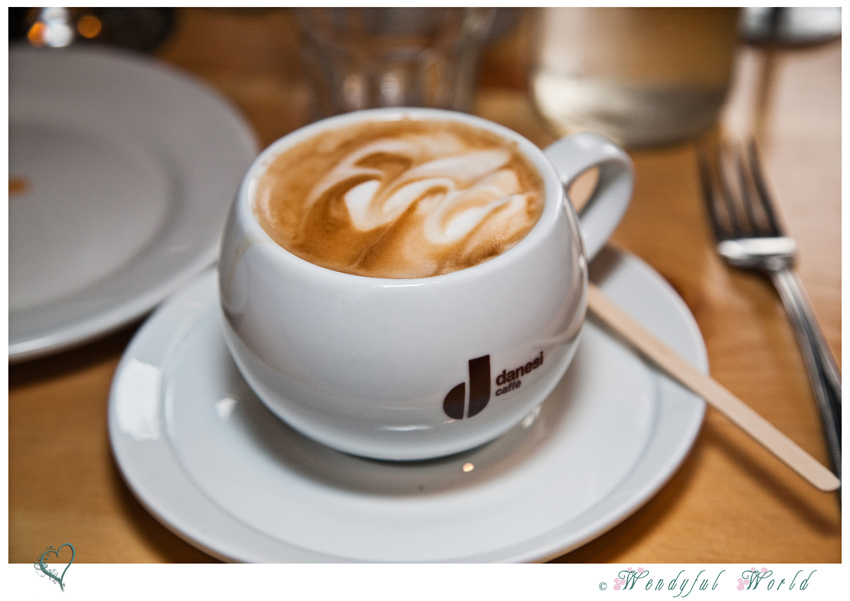 We started off with Calamari Saganaki (in garlic, tomato, feta).  Not what I expected, the sauce was a bit on the tart side.  There was more sauce than the calamari, which was quite small in size.  I felt like I was playing a fishing game.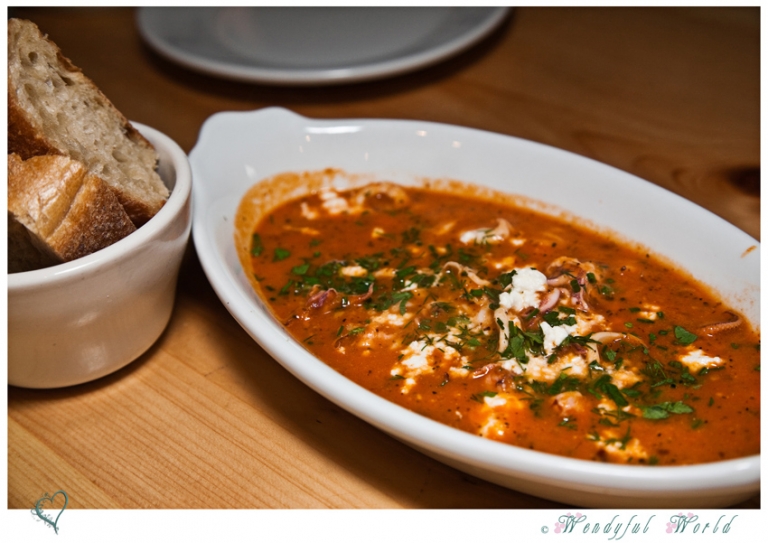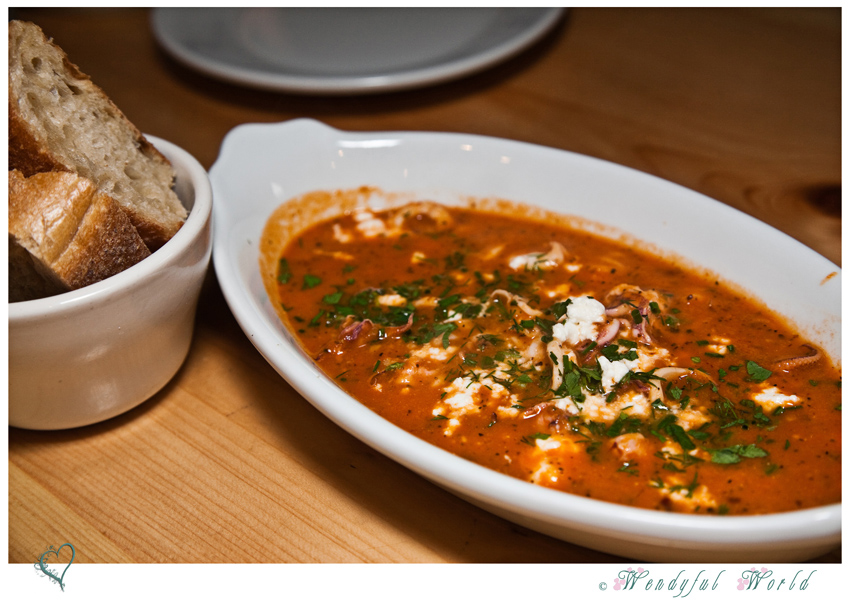 The Lamb Flat Bread (oregano potatoes, tzatziki, kasseri cheese) was different from the ones I've had, with thin slices of potatoes as toppings.  The lamb was very well seasoned and tender.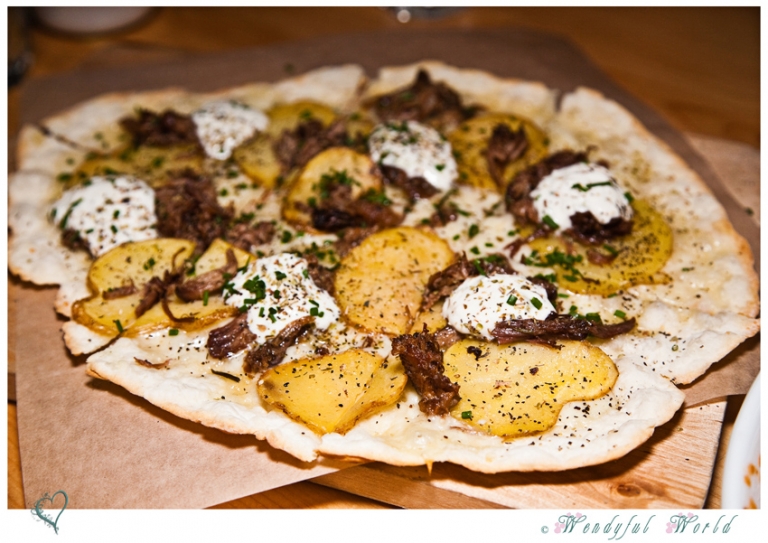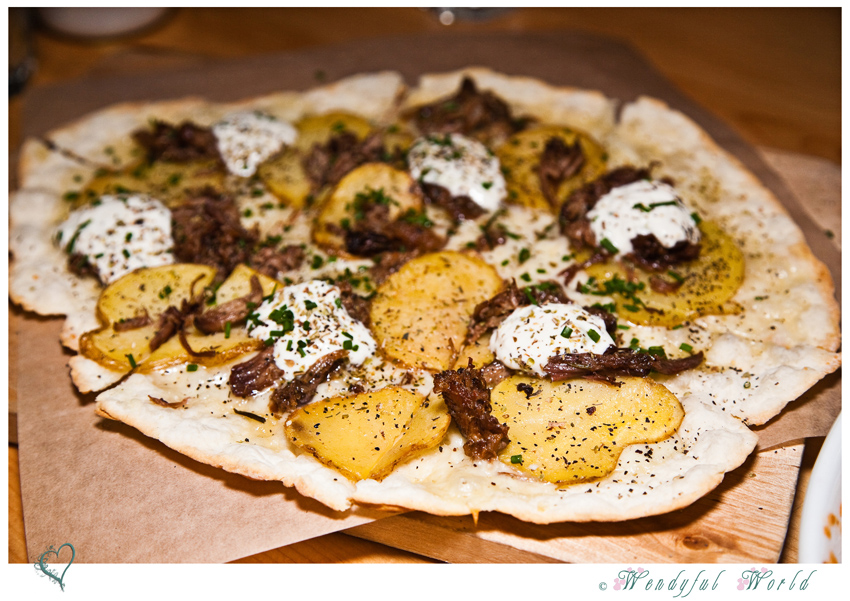 I love pita bread, so I couldn't pass ordering a pita sandwich.  Mine was Chicken (Roasted & Pulled – red onions, tomatoes, arugula, dijon aioli served with kentro fries).  Love the warm and soft pita bread.  The chicken was tender but on the bland side.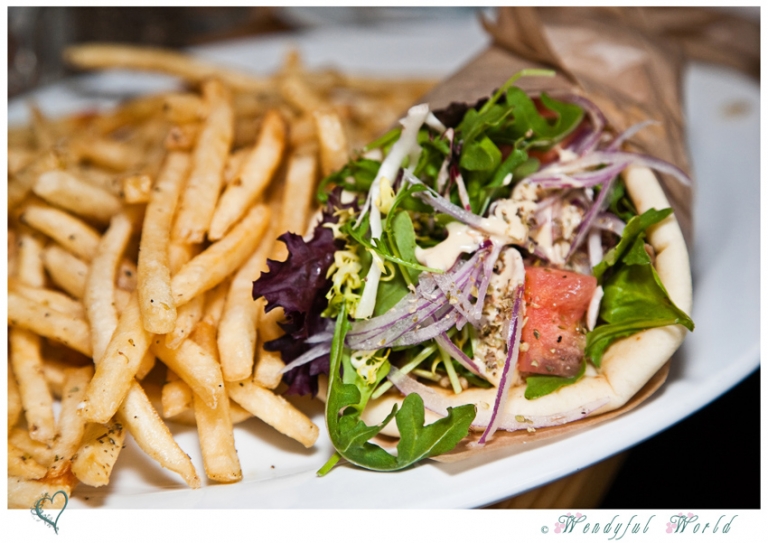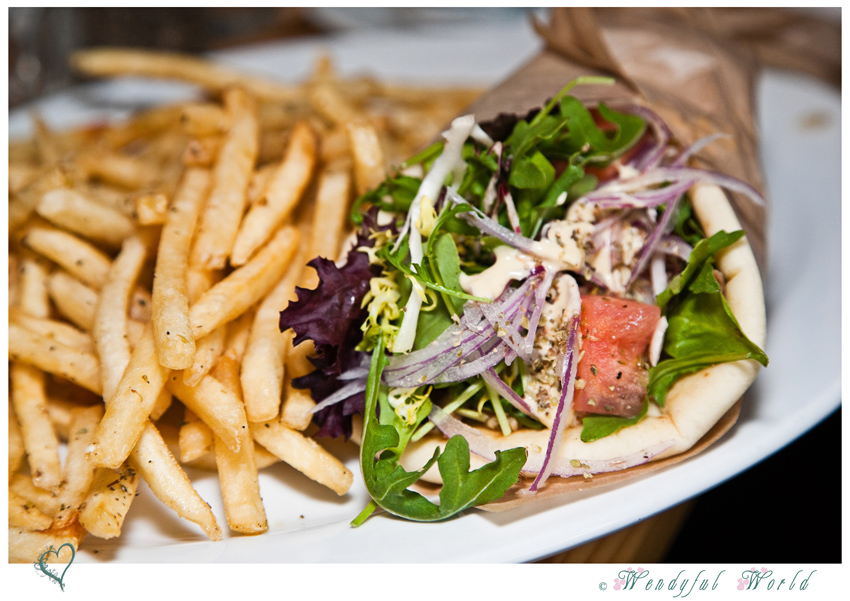 My daughter had the Pork (Charbroiled – tzatziki, red onions, tomatoes served with kentro fries) which had more flavor.  A few pieces were over-char'ed and tasted more like jerky.  Nevertheless, she enjoyed it.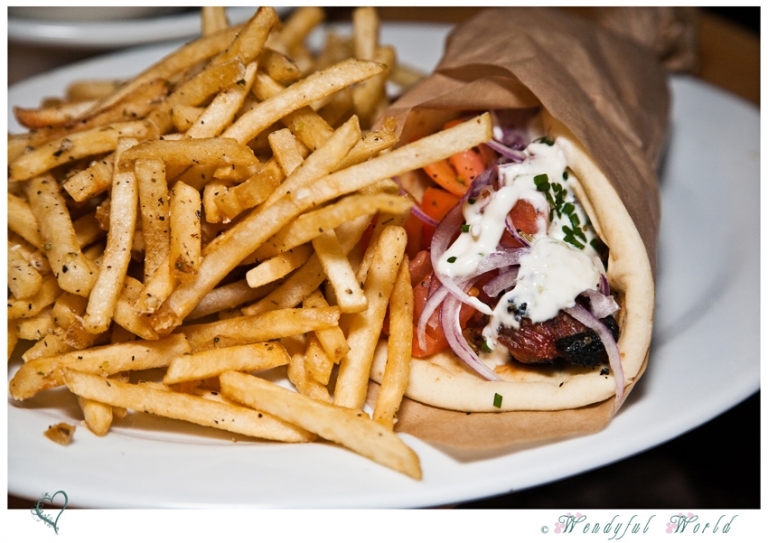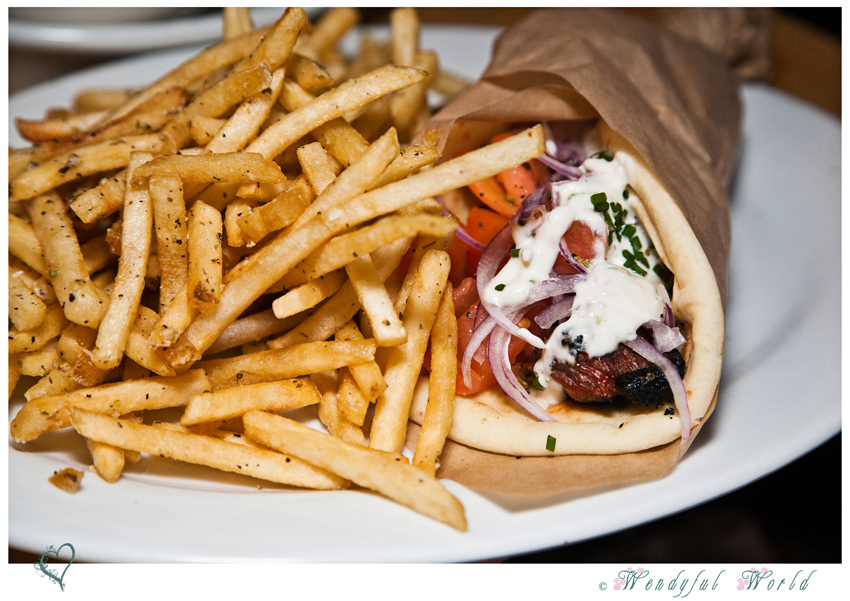 She also ordered a Faques Soup (lentils, tomatoes, celery, carrots).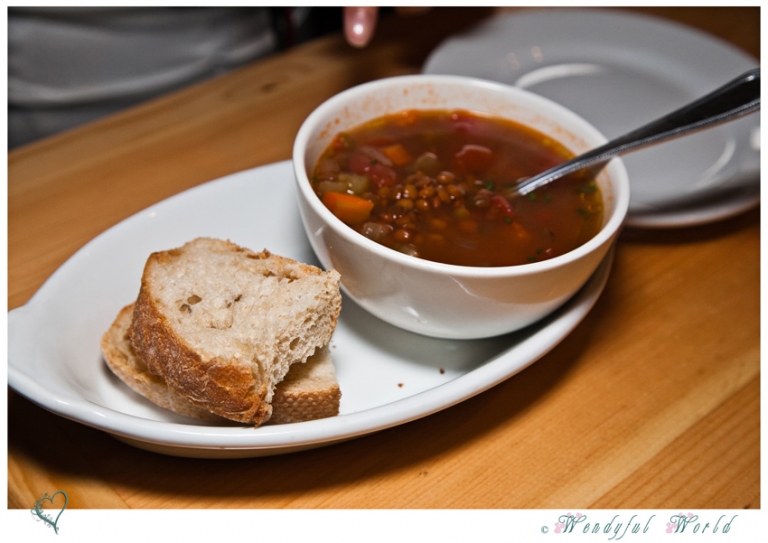 My son chose Makaronia (pasta, bolognese, cheese).  I didn't try it but my son said it was good.  But he took home 1/2 of it and never ate it again.  Not sure what he really thought of it.  😉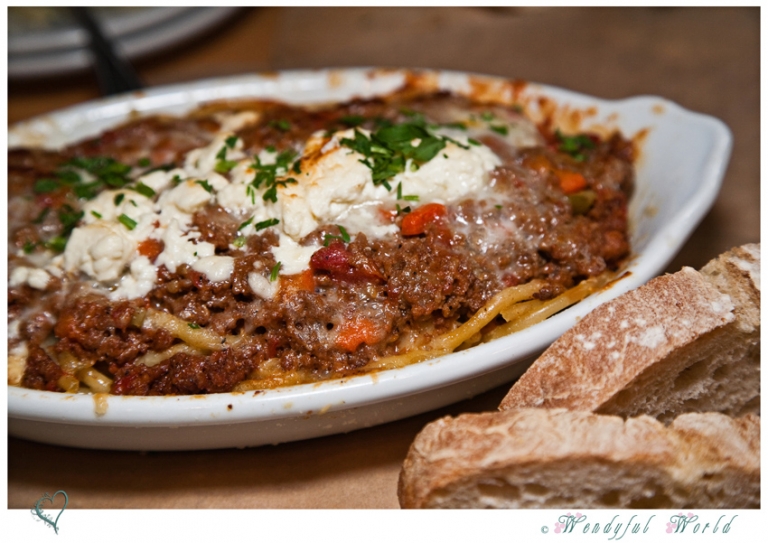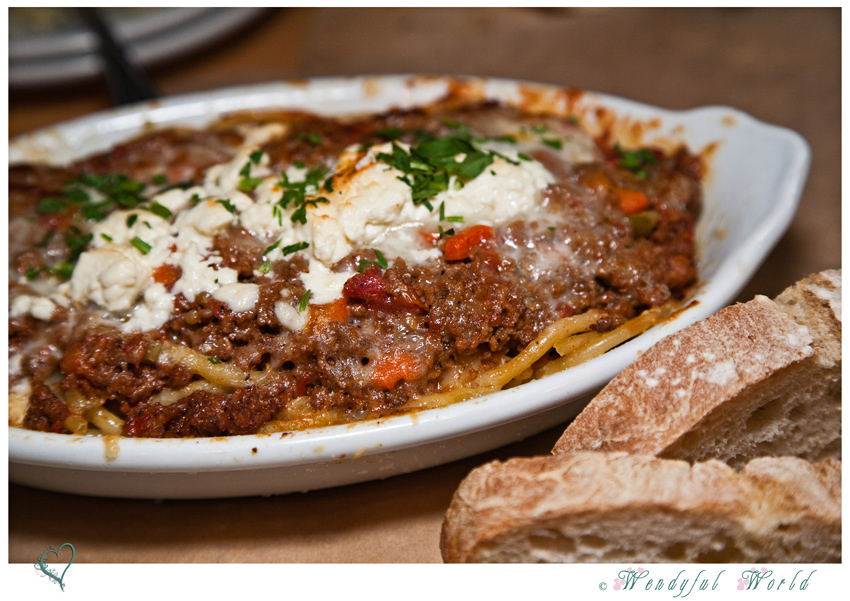 By far the star of the meal belonged to Mousaka (bolognese, eggplant, potatoes, bechamel).  This dish was bold in flavor.  It looked like lasagna but instead of pasta, it was made with potato.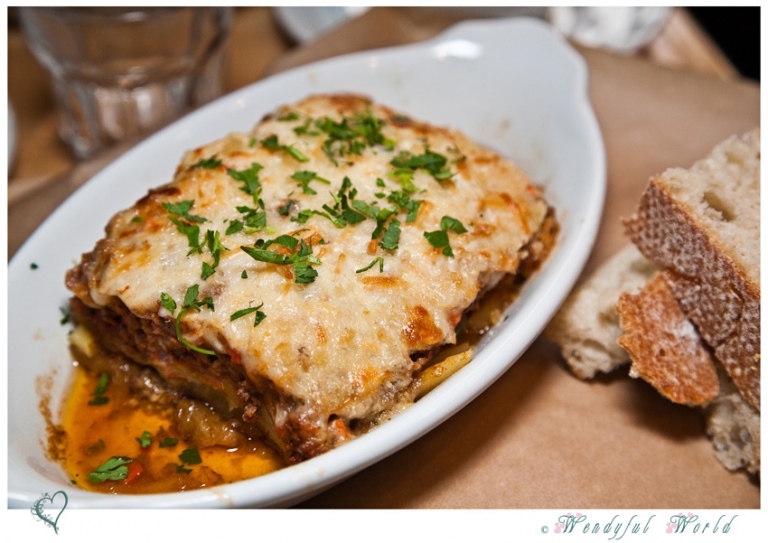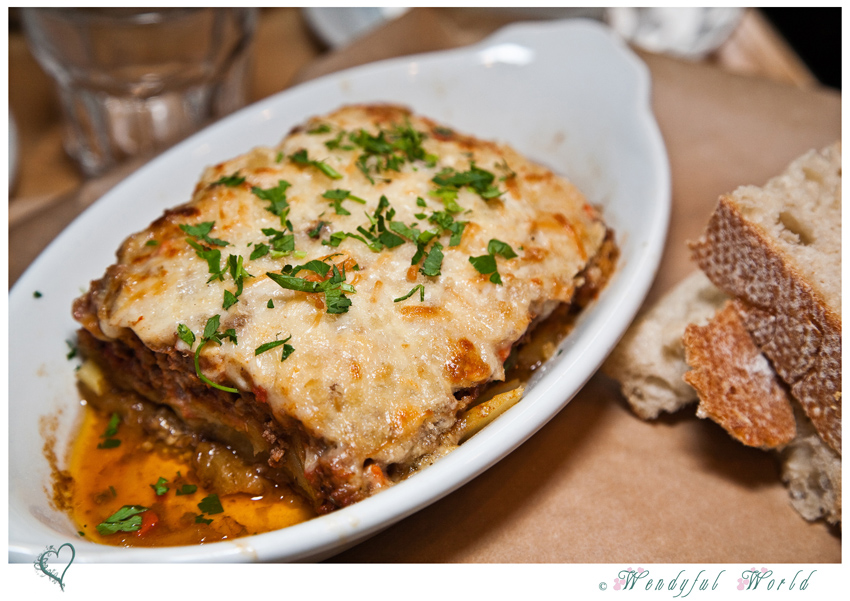 While I loved the atmosphere and service was very friendly, the food didn't wow me like I thought it would.  However, this was where we celebrated our special day so it'd always hold a special place for me.
Kentro Greek Kitchen
100 S Harbor Blvd., Ste A
Fullerton, CA 92832
(714) 278-0944