I've been to a lot of restaurants, many of them are quite impressive. But I must say, The Federal Bar Long Beach really took my breath away the moment I stepped inside. The old world charm with the majestic architecture transported me into a scene much like what I've seen in a movie. I can totally understand why and how Knitting Factory Entertainment CEO Morgan Margolis fell in love with it. The old bank building with three-story high ceilings adorned with ornate wood fixtures and beautiful chandelier offers the dinners a dining experience like no other.
(Photos by AT food And Travel)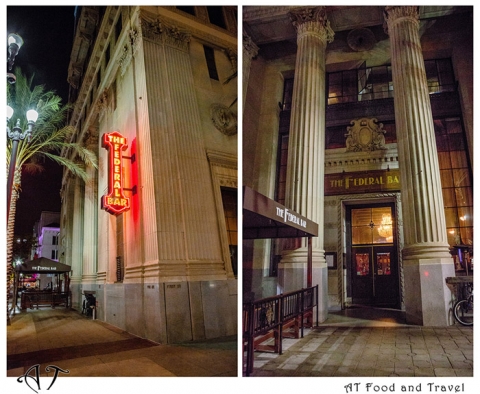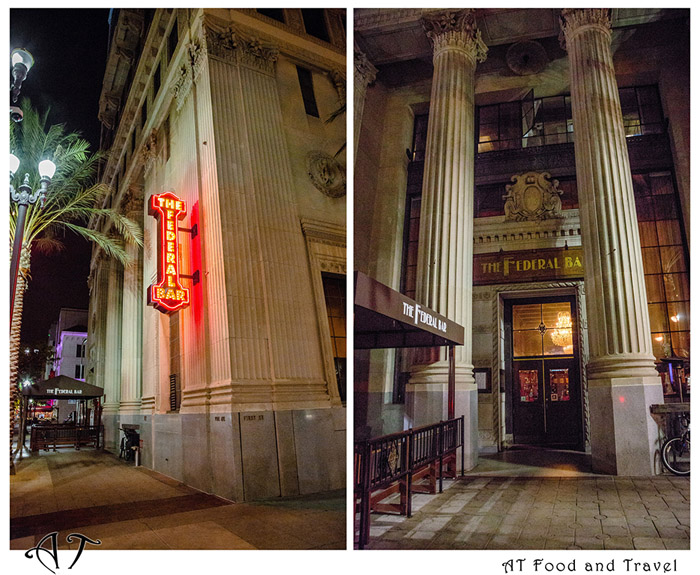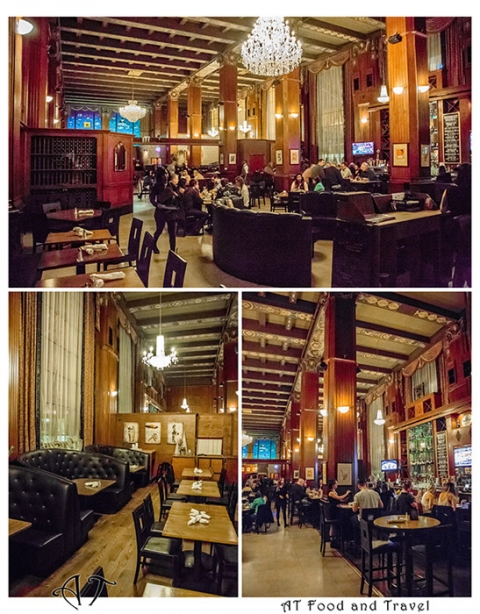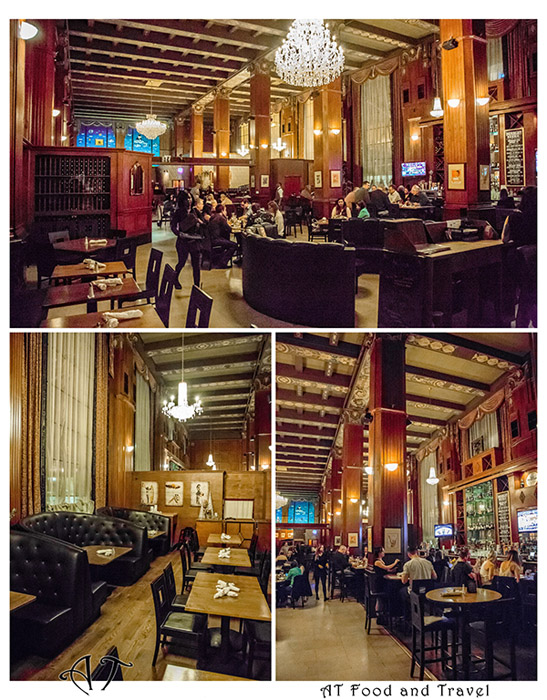 To celebrate the New Year, Executive Chef, Victor Lopez, has created his special New Year's Eve menu. Guests will enjoy a three-course dinner which showcases items like Carrot Ginger Soup, Bone In Ribeye, Lobster Risotto and Chocolate Mousse. A group of us had the honor of previewing everything. It was such a treat! We all loved the amazing food and the company.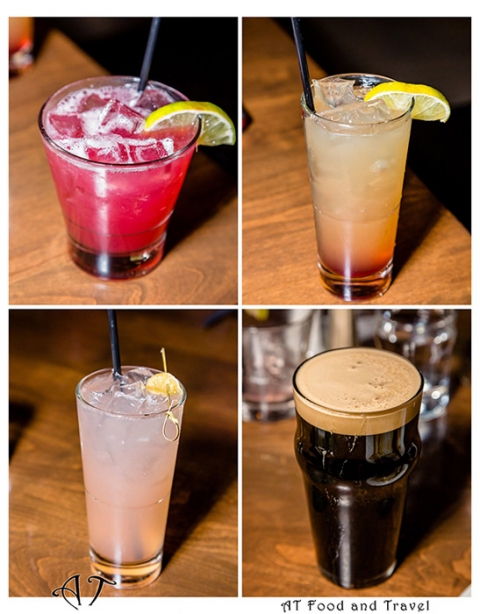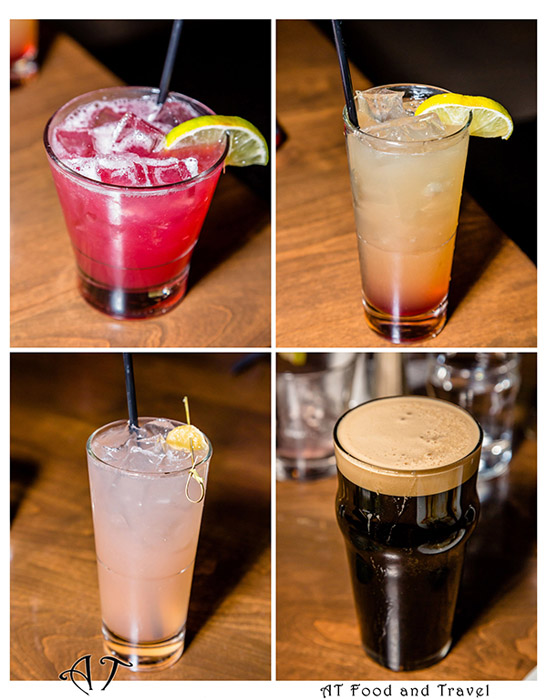 Of course there will also be specialty cocktails, beer and wines.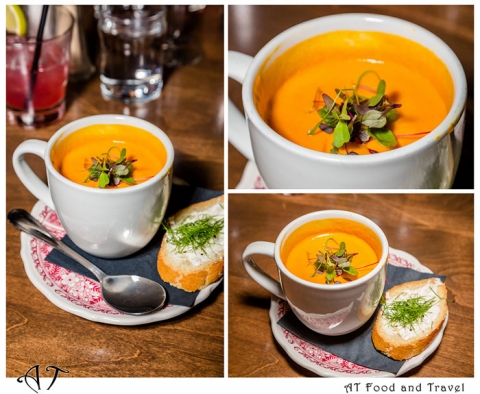 Course One is a choice of  Carrot Ginger Soup (ginger creme, petite greens, cream cheese croustade)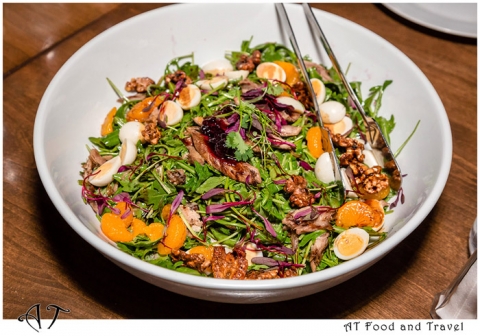 or Duck Confit Salad (arugula, wild berry reduction, mandarin oranges, spiced walnuts, hard poached quail egg).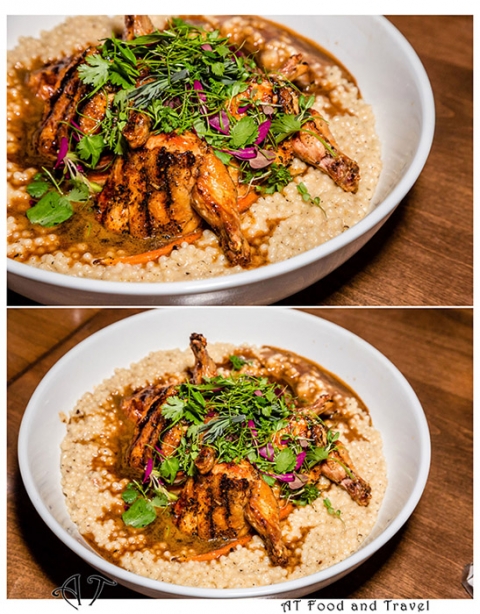 Course Two entree choices are Roasted Chicken (roasted carrots, couscous, brown butter sauce)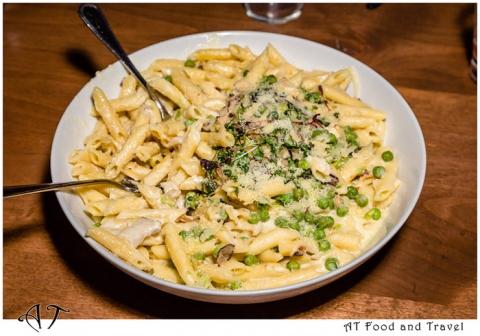 Penne Pecorino (peas, truffle cream, whild mushrooms, shaved pecorino romano)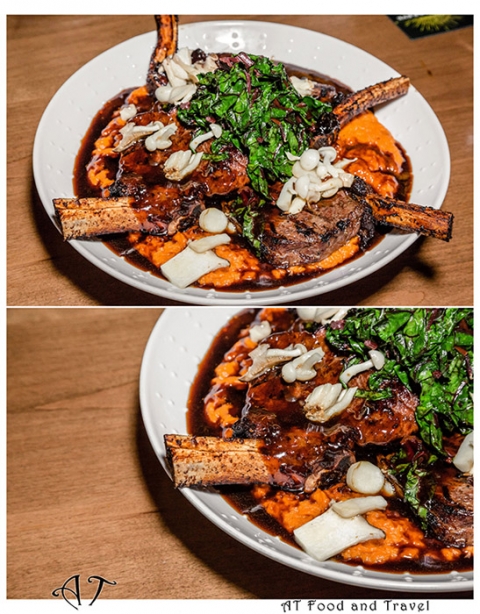 Bone In Ribeye (peppercorn mushroom bordelaise, bacon fat sweet potato puree, sauteed red char, roasted garlic)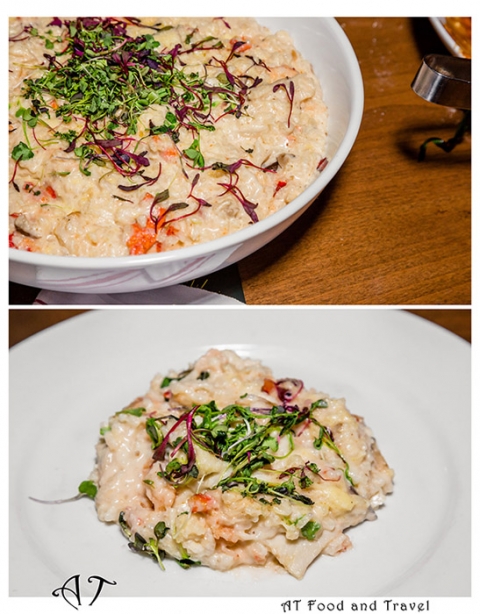 Lobster Risotto (arborio rice, lobster broth, micro greens, parmigiana).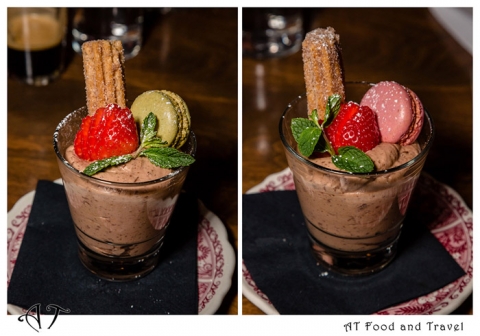 Course three desserts choices are Chocolate Mousse (served with assorted macarons, fried churro, fresh strawberry)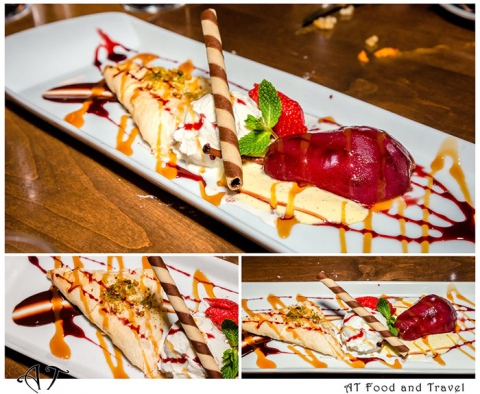 Bordeaux Poached Pear & Baklava (served with vanilla bean ice cream, chocolate wafer, creme anglaise, caramel sauce, fresh mint).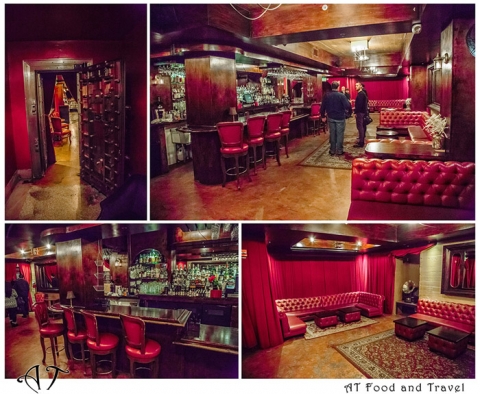 By the way, there is a 'hidden' gem of a space in The Federal Bar's basement that you will need a 'secret password' to enter. So while you are there, check it out.
Call 562-435-2000 for reservations if you haven't already. Let's ring in 2017 The Federal Bar way!
 
The Federal Bar Long Beach
Long Beach's Premier Neighborhood Bar,
Restaurant & Event Venue
102 Pine Avenue
Long Beach, CA 90802