I call Las Vegas my home away from home.  It's probably not a good thing considering how much I donate to the casino each trip.  As a frequent visitor, I get invites to a lot of events, promos, and free rooms.  No need to be envious, they were, essentially, 'prepaid' if you get the drift.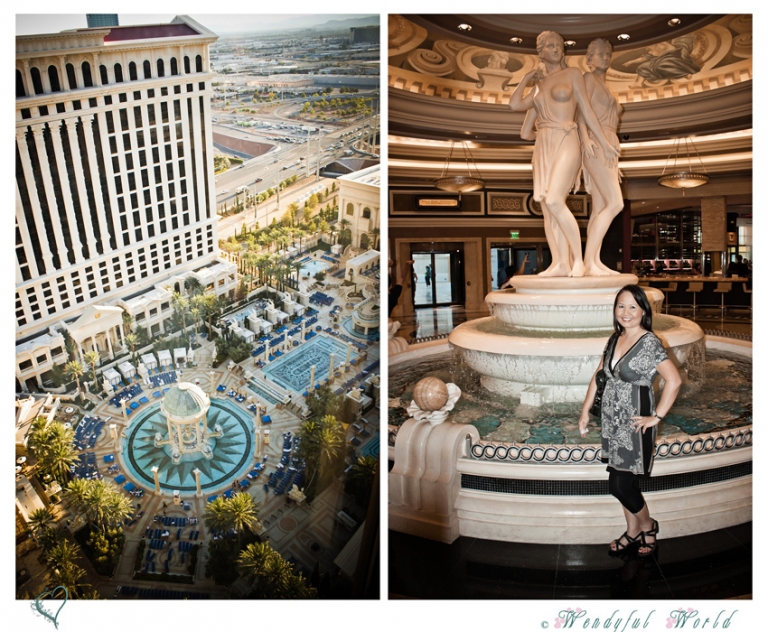 Caesars Palace is one of the properties belonging to Caesars Entertainment Group which also owns and operates 50 casinos , hotels, and 7 golf courses worldwide including Harrah's, Bally's, Paris, Flamingo, Rio, Planet Hollywood, just to name a few.  It is the largest gaming company in the world.  It is also one of my favorite casino-hotels in Vegas.  I used to get all kinds of deals and perks from them as a diamond player (of Total Reward Card), but in the last couple of years, the reward has gotten less and less attractive.  All is good, the less I get, the less I visit, and the less I donate.
One of the rooms I really like when staying at Caesars Palace is the Palace Tower Petite Suite.  The hallway is quite long with a vanity area perfect for ladies to do make up at.  I appreciate so much a magnifying mirror so I can see my face up close!!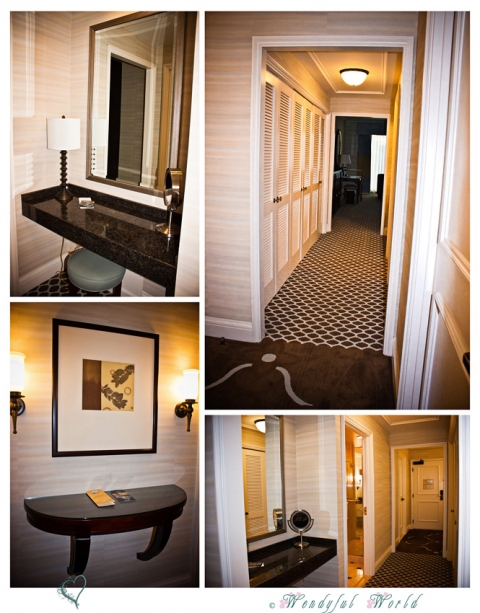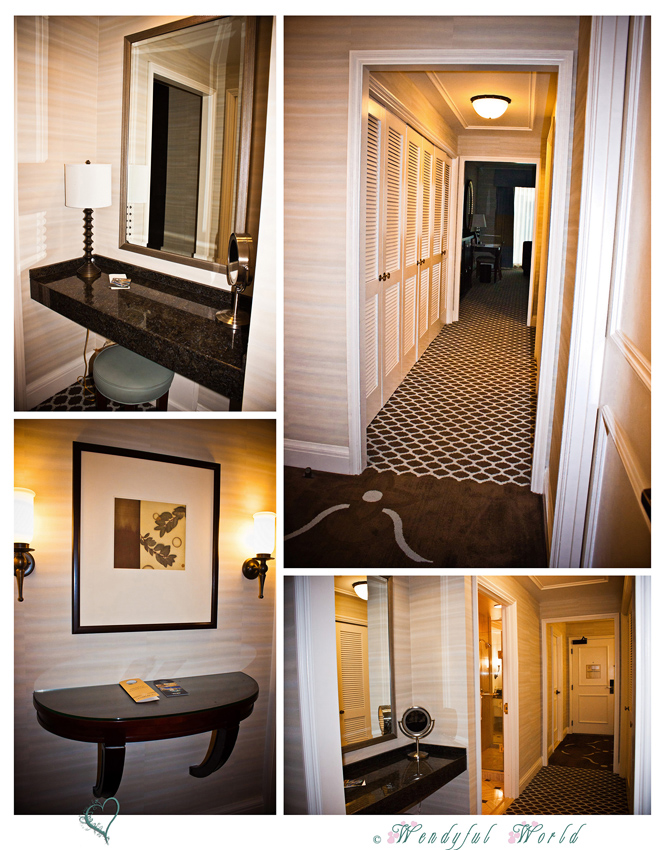 It's got dual bathrooms with a huge joining double shower and jacuzzi tub which I took advantage of.  One of the bathroom is also equipped with a bidet.  How awesome is that?  Never did use it but thought it was cool!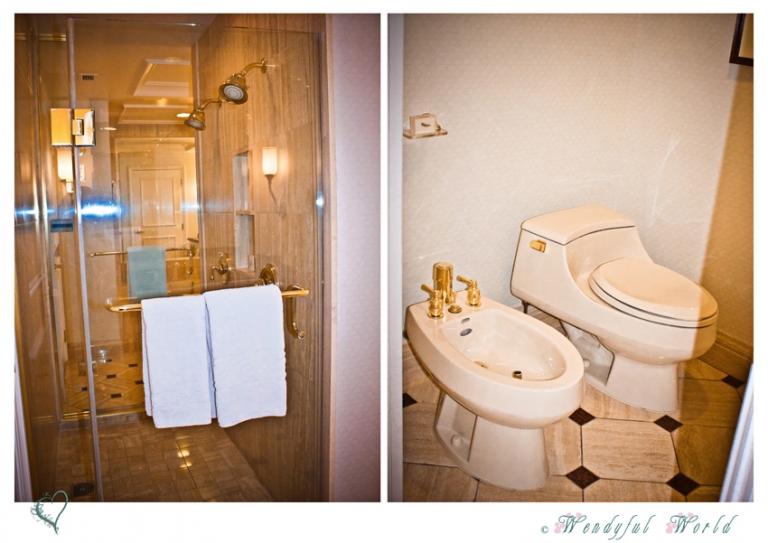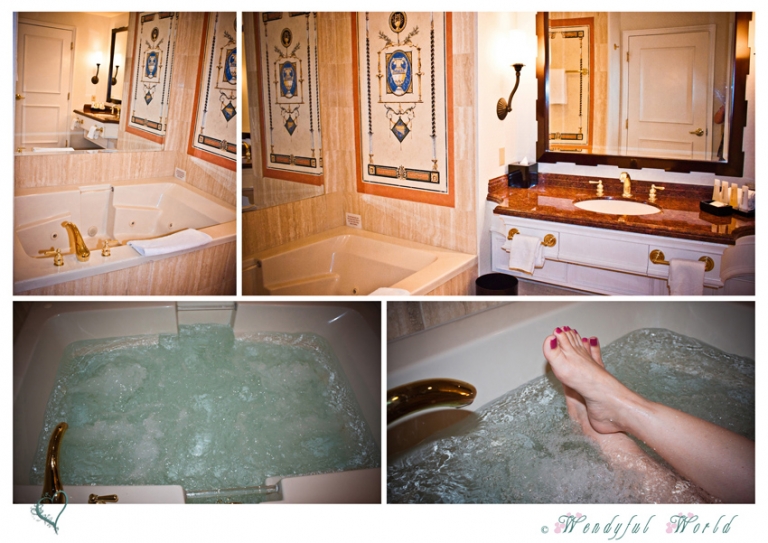 Since there were 2 bathrooms, there were 2 sets of toiletries.  It was also nice that there were 2 robes in the closet.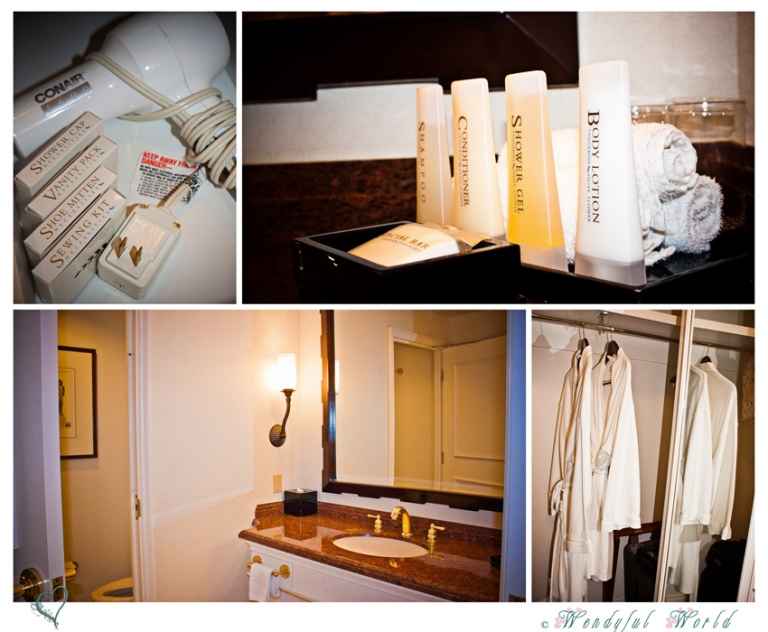 The king size room was fairly big.  Most importantly the bed was very comfortable.  But I thought the TV (I think it was only a 32-inch) was too small for the size of the room.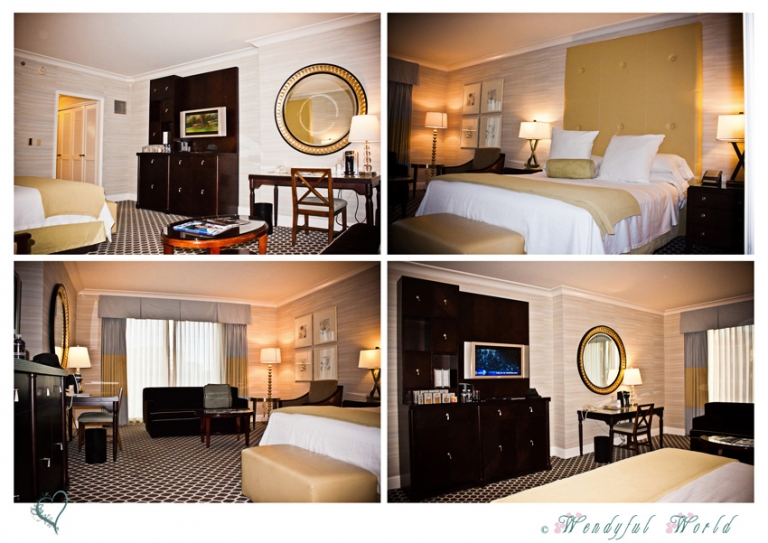 On this particular trip, I came for a Slot Tournament.  The event was by invitation only and no entry fee.  I can't remember how much the payout was but sometimes first place winner could take home as much as $20,000.  The players played 3 sessions.  Each session was 10 minutes long.  At the end of all 3 sessions, totals were tallied and the highest scorers win.  Most tournament pays the top 200 players, but you really have to be in the top 5 or 10 to see real money.  The rest is just consolation prize of $50 which doesn't get you too far.
We got a little Bundtlet from Nothing But Bundt Cake and Chocolate Coins as gifts.  They used to give out better gifts, but now it's just small gestures.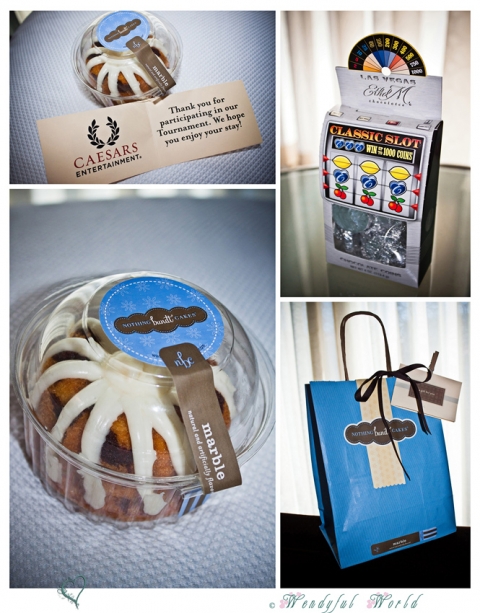 Las Vegas is a fun town to be.  Allen and I have had so many fun memories strolling down the strip over the years.  Who knows, one day I might call this place home.
Please share and like us: