I have seen Green2Go in local magazine. Instinctively, I thought it was a Vegan or Vegetarian Restaurant. I couldn't be more wrong! G2G Restaurant, Bar and Bakery is so much more than that. The menu comprises of American favorites like burgers, tacos and rice bowls, all have been recreated with locally sourced sustainable fresh and healthy ingredients that are organic, many are even gluten-free.
Fast food doesn't have to be junk food! No longer will you need to eat unhealthy when you are short on time. Green2Go provides you with clean, delicious and affordable 'fast food' on the go!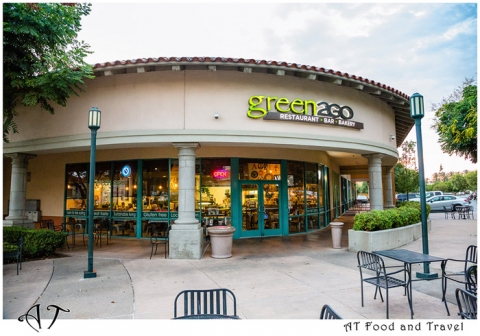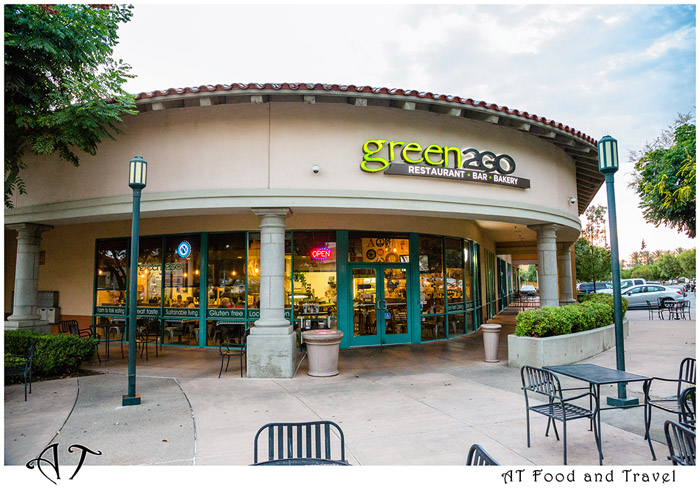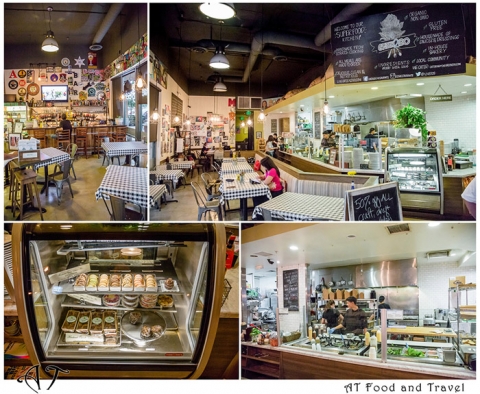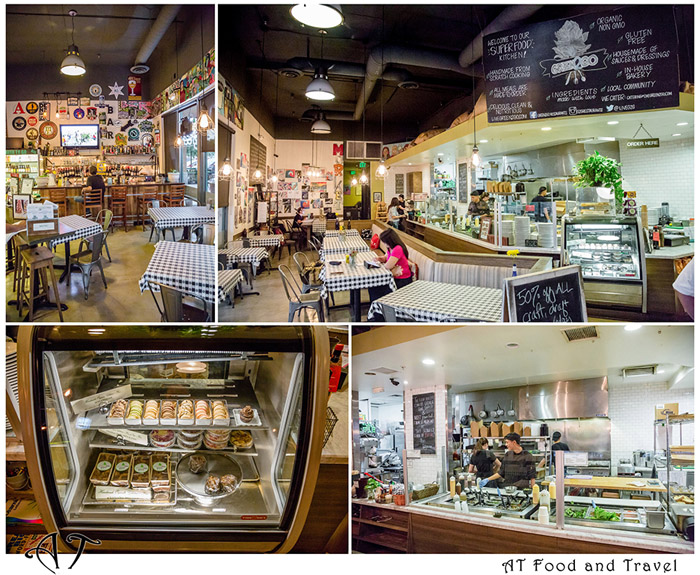 There are freshly brewed teas, seasonal rotating California brews and award winning gold medal beers. The wine selection is also impressive featuring wines Napa Valley, Russian River valley, Sonoma, Mendocino and Central Coast.
On October 21, 2016 at 7:00 PM, Green2Go will host a 4-course Fire & Earth Beer Pairing With Mother Earth Brewery. Click on the link to purchase tickets.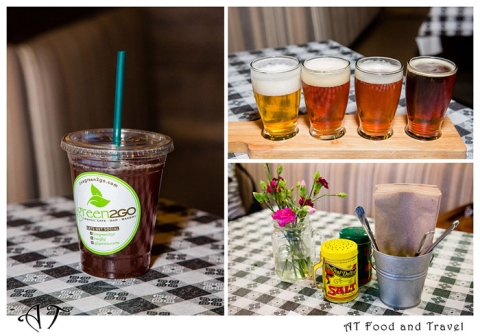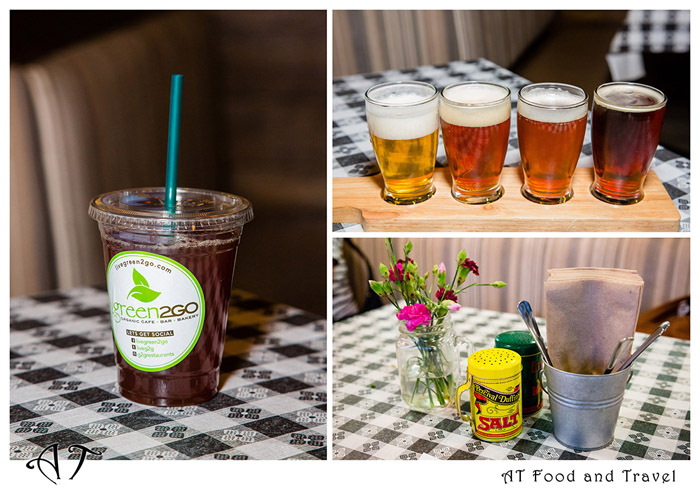 Starting with some of the House Favorites and small sides. And by the way, all the dressings are house-made and gluten-free!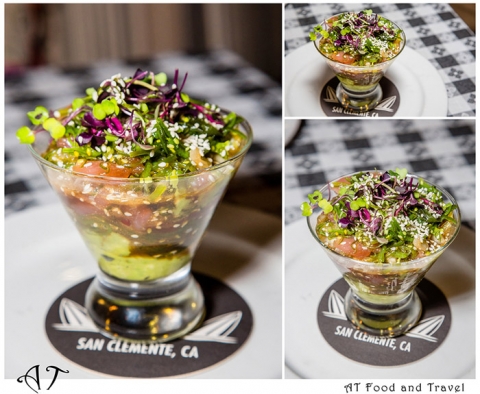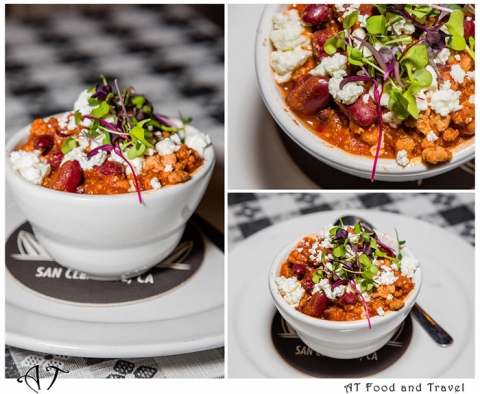 The Organic Turkey Chili  is usually served as an Organic Farmhands Rice Bowl (California Brown Rice. Organic Turkey Chili. Guacamole. Pico De Gallo. Feta. Organic Corn Chips.). We got a small cup to sample. How awesome is it to use feta cheese instead of American cheese? Healthier version and just as much flavor.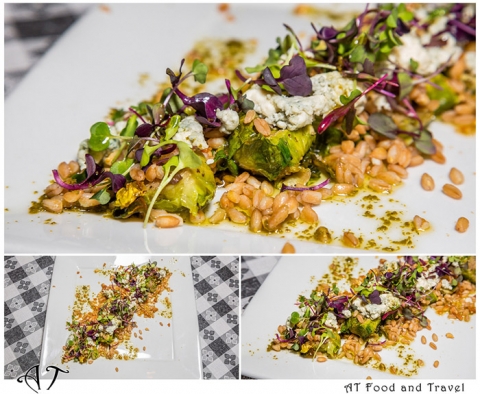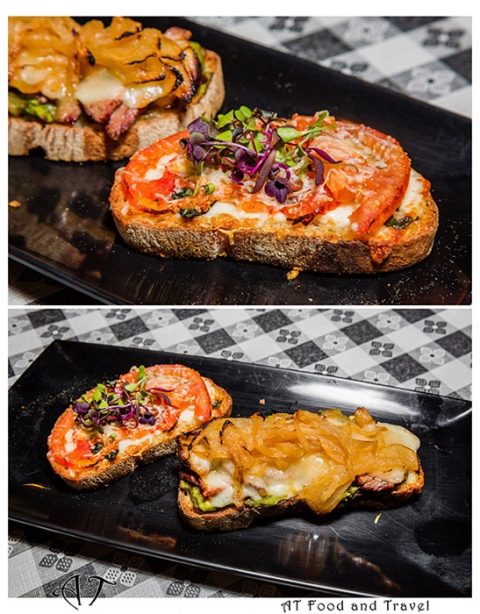 There are many Panini Sanwiches on the menu. We got to try 1/2 of a Organic "Margarita" Panini (House Mozzarella. Tomato. Farm Basil. Dressed with Micro Greens) and 1/2 of a Organic Jazzy Tri Tip Panini (Guacamole. Organic Jack Cheese. Jalapenos). You can share these as appetizers or a full order for a meal. Next time I am getting them to go for next day's lunch. So good!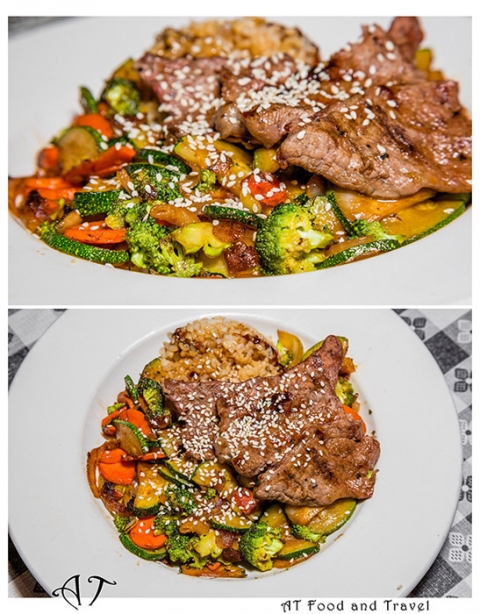 In a mood for rice bowls? You have choices like Turkey Chili, Tofu, Organic Chicken, Wild Fresh Fish, Tuna Poke or like the one we got – Organic Grass-Fed Tri-Tip Teriyaki Bowl (California Brown Rice. Organic Farm Veggies). All served with California gluten-free brown rice and the vegetables are sauteed with house-made gluten-free teriyaki sauce. Can you say YUM?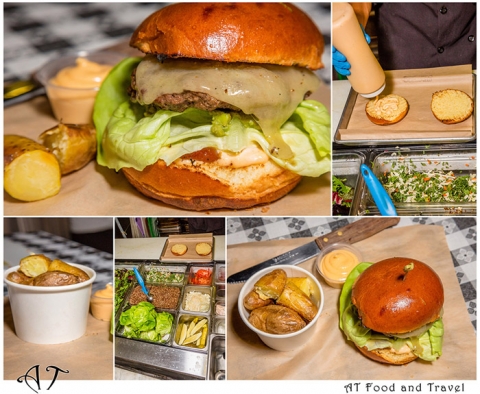 Don't miss the Organic Burgers! The Prime Burger is made with grass-fed organic beef. You can definitely taste the difference! So delicious! The best part is you get to build it you own way! All the toppings are in front of you, just tell the chef what you want and have it your way. And we love the fingerling potatoes, too!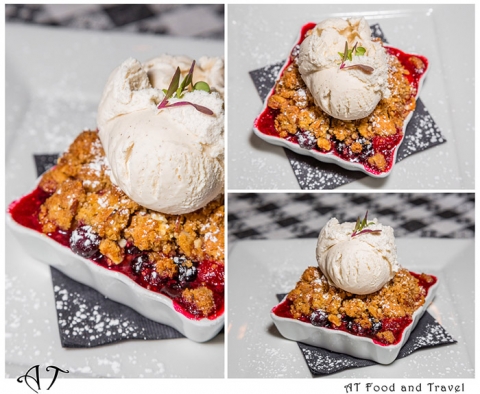 DO NOT, I repeat, do not leave without trying the delicious Signature Seasonal treats! This Seasonal Cobbler (Streusel, Vanilla Bean Ice Cream) had our tummy singing a happy song all the way home!
Green2Go is a family oriented restaurant. Even the kids menu offers just as tasty and healthy items. Best part is, ANYONE can order it, not just kids. It's perfect if sometimes you just want a lighter fare or stop in for a quick snack.
For the busy individuals who have little time to cook, check out the new Mean Prep program. It is a fast, convenient and nutritionally complete way to enjoy a clean, nutritious, and incredibly delicious food. The prepared meals — Meal Prep — feature a diverse menu of protein bowls,  tuned for taste, nutrition and convenience.
Stop by to say hi to Anita or Joulia. Whether you eat in or dine out, you are guaranteed an incredible food that does your body good!
Green2Go Restaurant – Bar – Bakery
2435A E. Imperial Highway
Brea, CA 92821
(714) 482-2130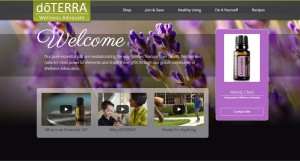 Please share and like us: