2016 marks the 88th Oscars ceremony on Sunday, February 28. Master Chef Wolfgang Puck once again returns to create this year's Governors Ball, the Academy of Motion Picture Arts and Science's official post-Oscar® celebration. It is THE BIGGEST party with 1,500 invited guests who are Oscar winners and nominees, show presenters and other telecast participants. Allen and I were extremely honored to have had an opportunity to meet Chef Wolfgang Puck and watched his culinary team working diligently and meticulously behind the scene in his kitchen preparing for Hollywood's biggest night on Sunday!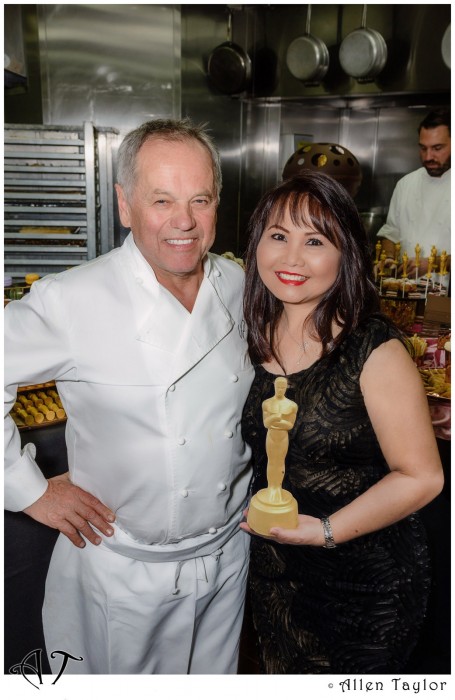 I've been to many of Chef Wolfgang's restaurants. The food is always consistent with top-notch quality and outstanding service. WPCatering is equally impressive. I also enjoy watching him cook on YouTube and sharing his techniques and recipes. He has such calm and charming charisma. And he is ever kinder, sweeter and more personable in person! I don't get star struck easily but I was totally smitten by him! Despite his huge success, he remains true and humble!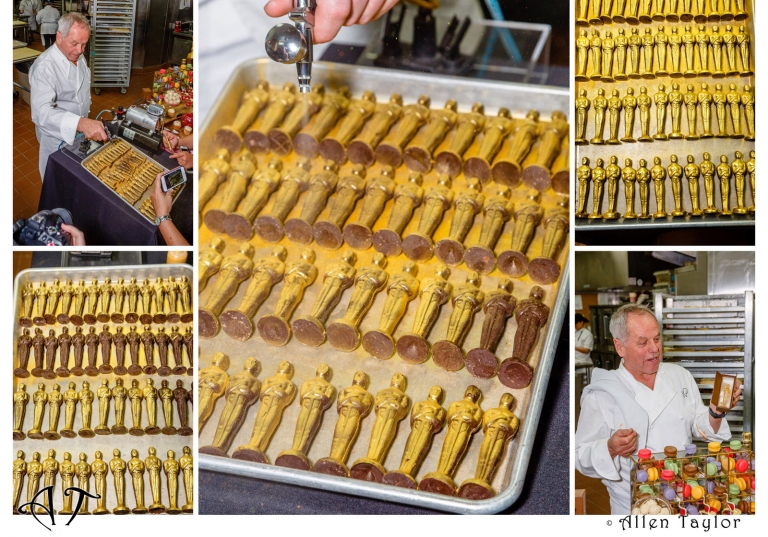 Everyone goes home a winner with a (or a few) 24-karat-gold chocolate Oscars. How many do they make? I was told 5,000! And you know what? I got 3 of them! They are locked away safely in my safe!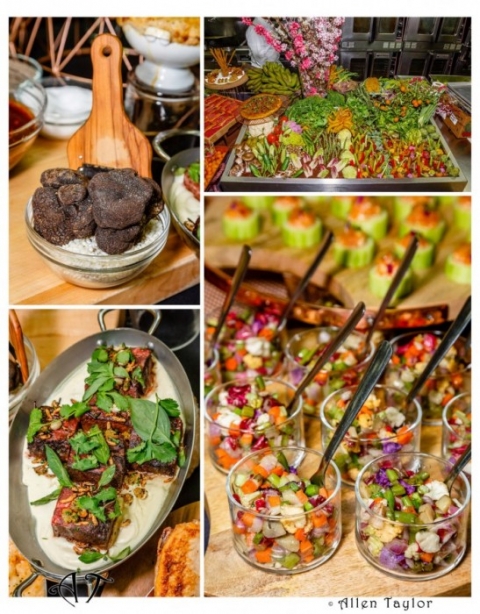 The menu is inspired by fresh seasonal ingredients combining vintage and contemporary Hollywood glamour. More than 50 dishes, from one-bite hors d'oeuvres to small-plate entrees will be passed throughout the evening. "Because they are small bites, they have to have a lot of flavors." said Chef Wolfgang. I was so intrigued by the Living Edible Garden (pictured below) inspired by the movie, The Martian. Look closely, the 'soil' is actually made of crushed pumpernickel bread!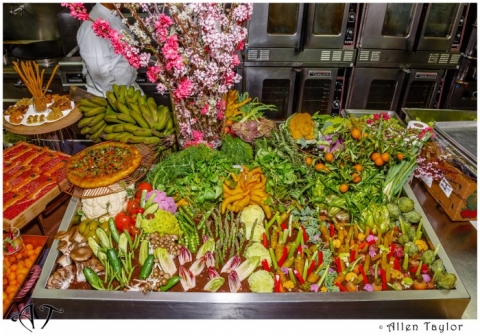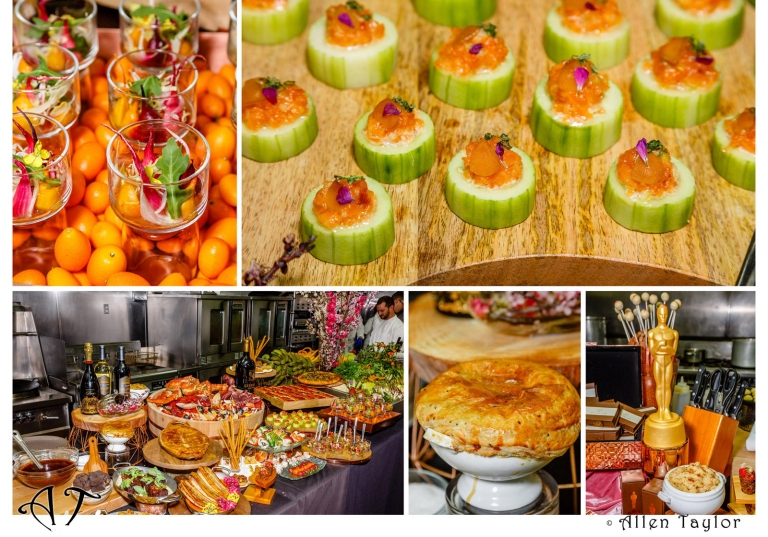 Other items on the menu include Sriracha-candied macadamia nuts; braised short rib with cauliflower puree and golden raisin puffed Thai rice; tortellini with artichoke fromage; white grape almond gazpacho; rye berry risotto with peas and asparagus; poke, stone crab, made-to-order sushi and other raw bar treats floating atop illuminated ice blocks; and a selection of Puck's signature favorites, such as smoked salmon Oscars, chicken pot pie with shaved black truffles, and mini American Wagyu burgers with aged cheddar, just to name a few.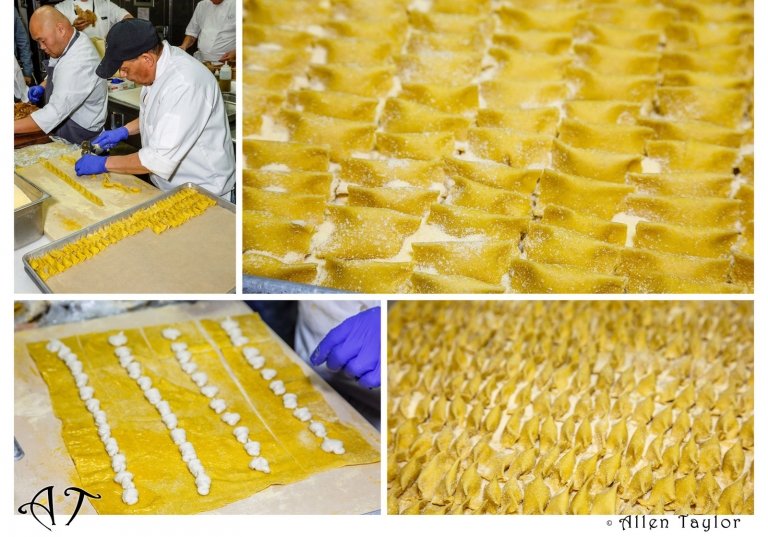 Thousands of tortellini and agnolotti are made everyday!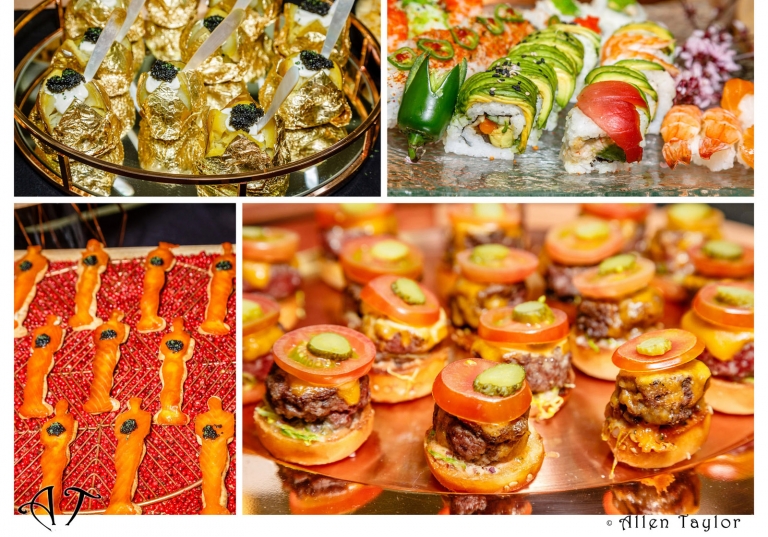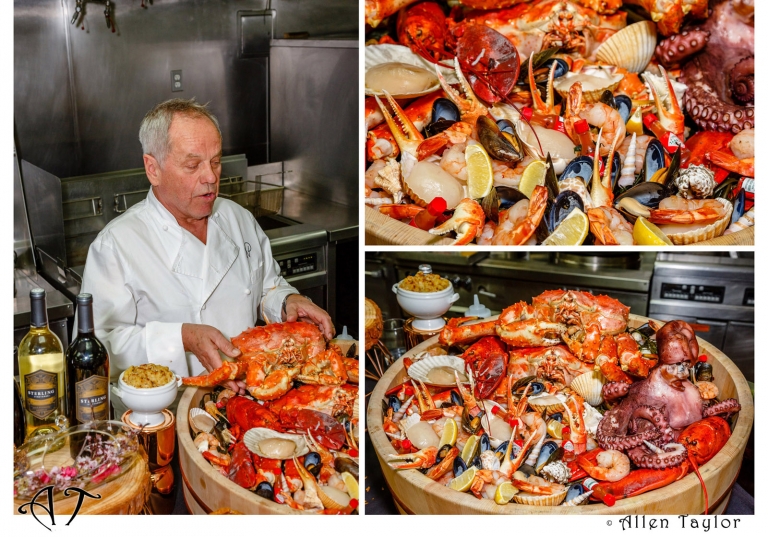 This is pure seafood galore! Do you see that HUGE Alaska King Crab? Yep!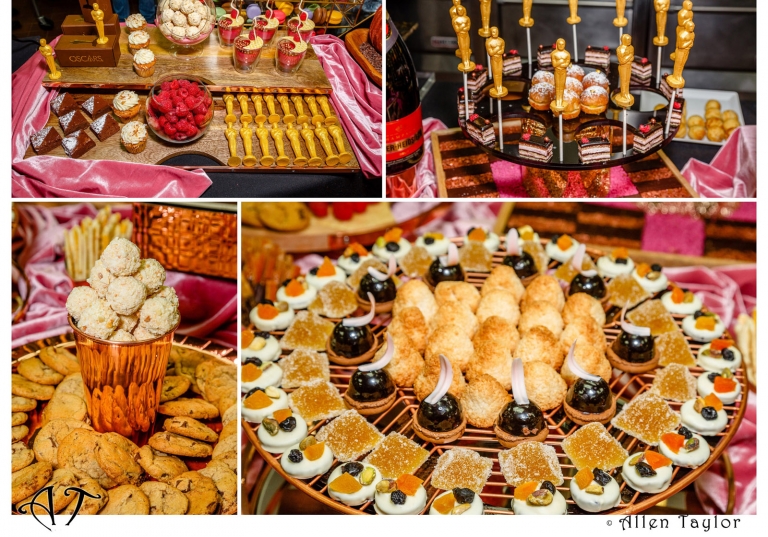 If you don't know what Dessert Heaven looks like, this is IT, folks! Elegant desserts such as pistachio crêpes with strawberry-Champagne foam and crumbled pistachio; caramelia shot with maple cream, muscovado couscous and coffee sorbet; chocolate passion layer cake with chocolate biscuit speculoos and banana ice cream; plus a chocolate dessert bar featuring Puck's sought-after 24-karat-gold chocolate Oscars.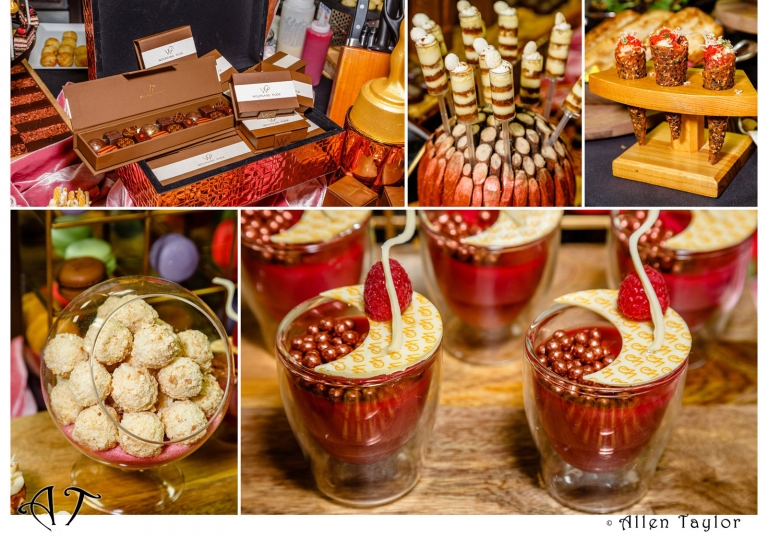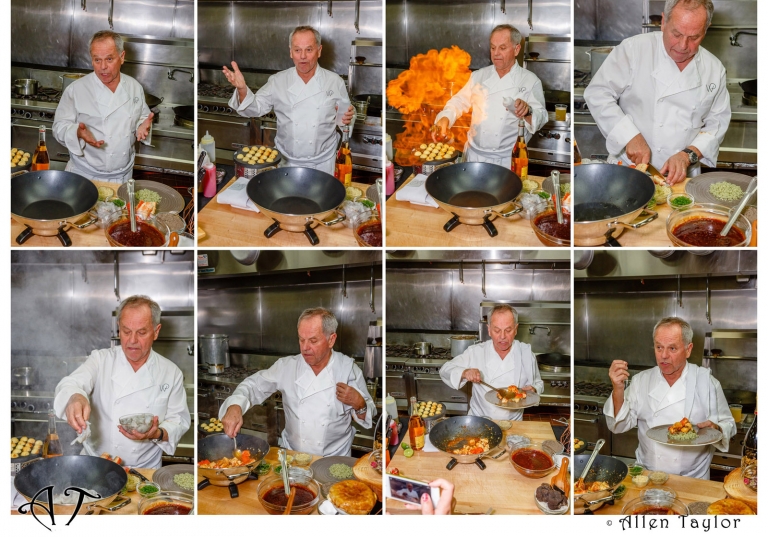 Chef Wolfgang did a cooking demo for us. It's one of the seafood (Alaska King Crabs, Shrimps and Scallops) small plate that will be served.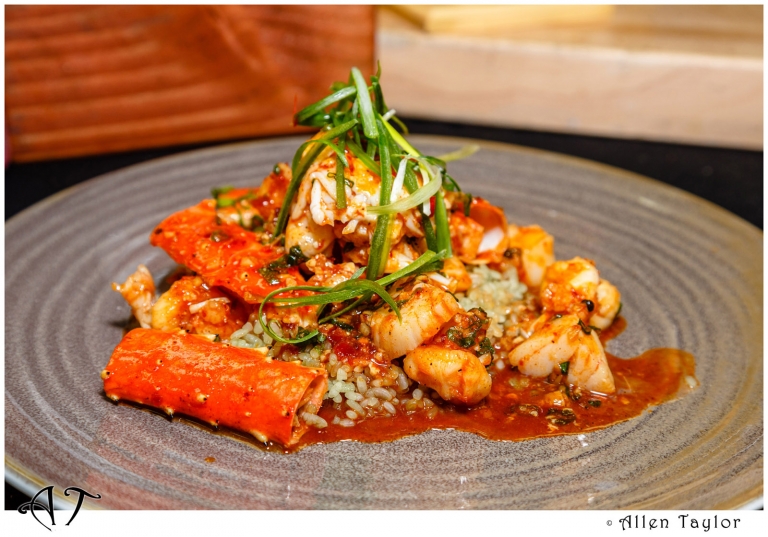 Doesn't it look amazing??? It sure smelled amazing!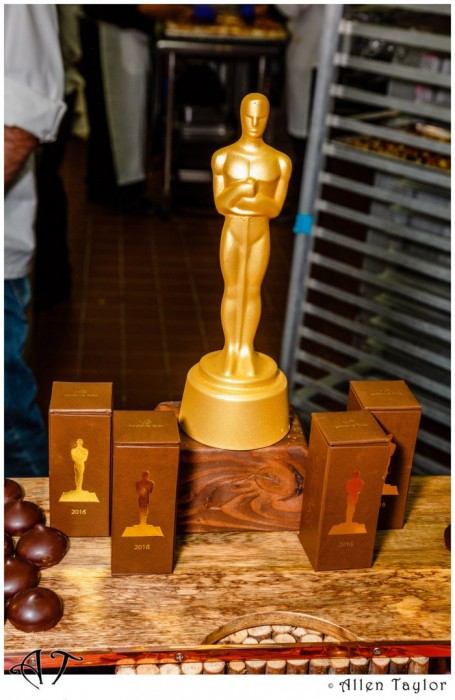 Many of the Wolfgang Puck restaurants domestically and internally will also be hosting Oscar parties. If you are lucky enough to attend, you just might take home one of this Golden Boy! Will you be watching the Oscar Ceremony?
Visit and like my FB page for more current event updates. Follow me on Twitter and Instagram.