Bistango kicked off its Summer Garden Block Party about a month ago.  The evening also doubled as a fundraising event for THE Breast Cancer Fundraiser, a local Orange County nonprofit that supports breast cancer patients' unmet needs through funding care packages and wellness services like massage therapy, acupuncture and yoga. 
(Photo by Allen Taylor Photography)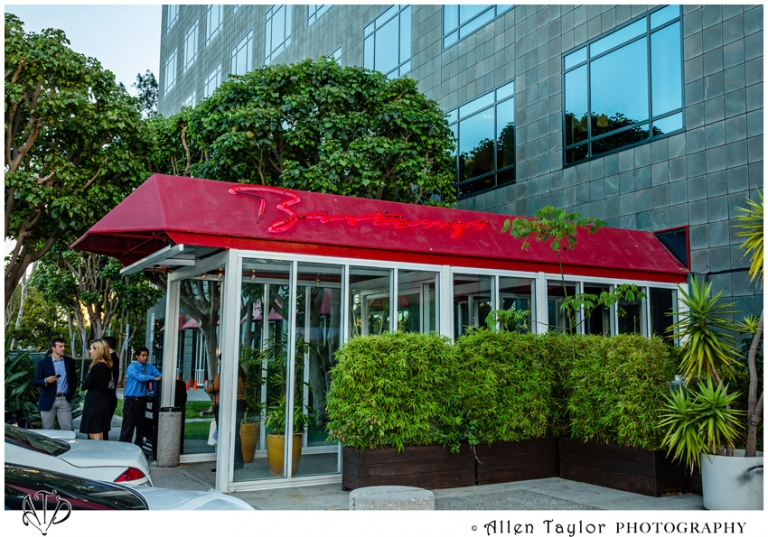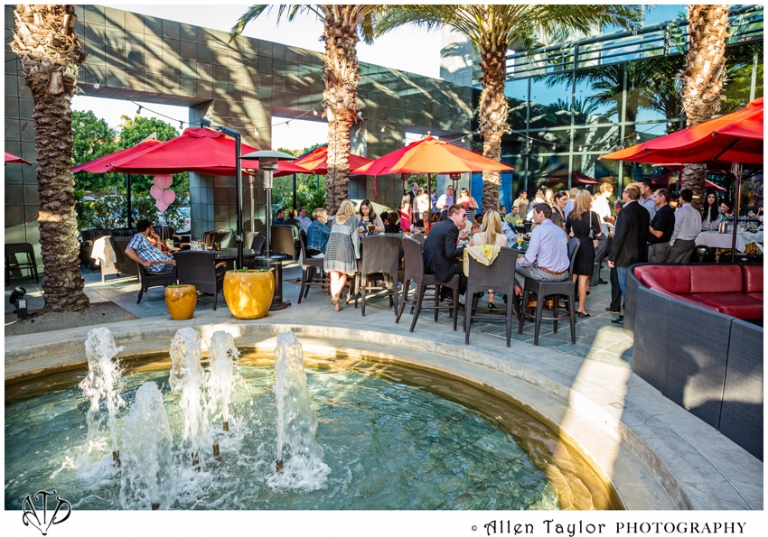 Bistango's patio/garden offers French-style cafe dining.  The garden is covered with many over-sized canvas umbrellas, lots of lush foliage and a gorgeous fountain.  It's a perfect setting for any festive party up to 100 guests.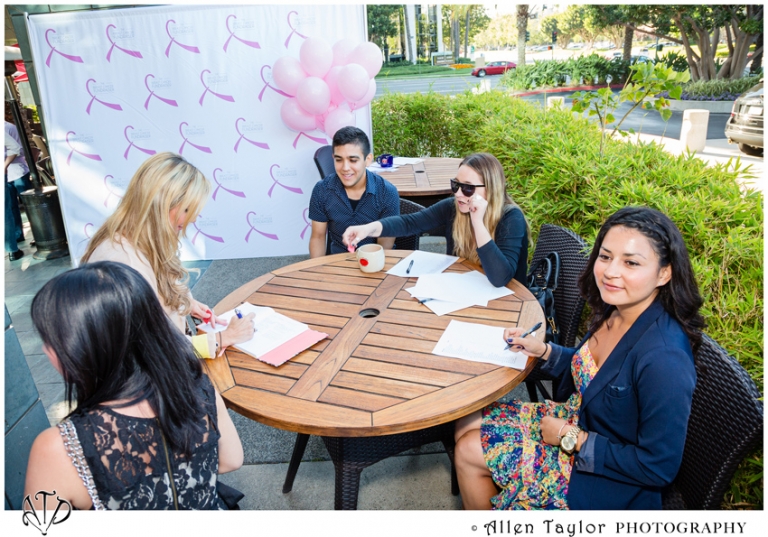 Guests checked  in and were greeted by our sponsor host/hostesses from Groff-Hinman, a public relations company.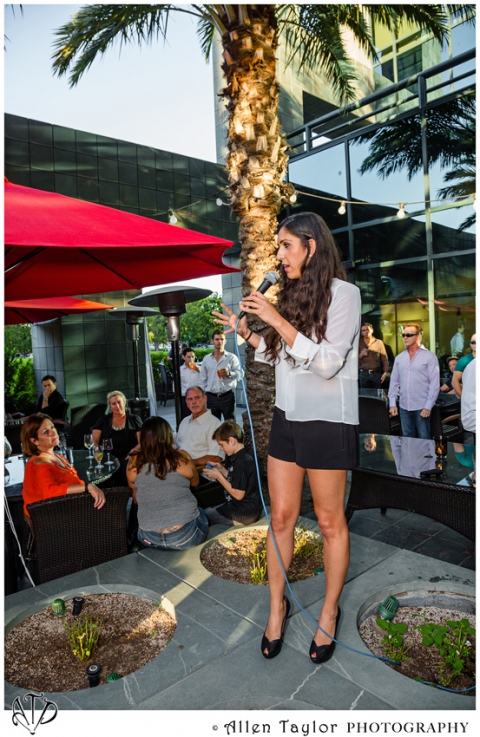 Founder, Nilo G, introduced THE Breast Cancer Fundraiser and its mission and vision.  Since 2003, this non-profit organization has grown from a backyard cocktail party raising $150 dollars to now $20,000 – $30,000.  To learn more about The Breast Cancer Fundraiser and how you can help and contribute, visit their website at http://www.thebreastcancerfundraiser.org/.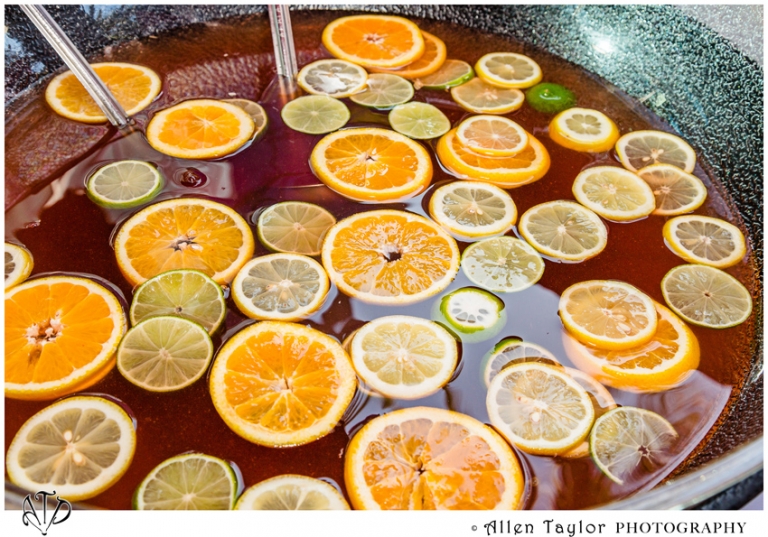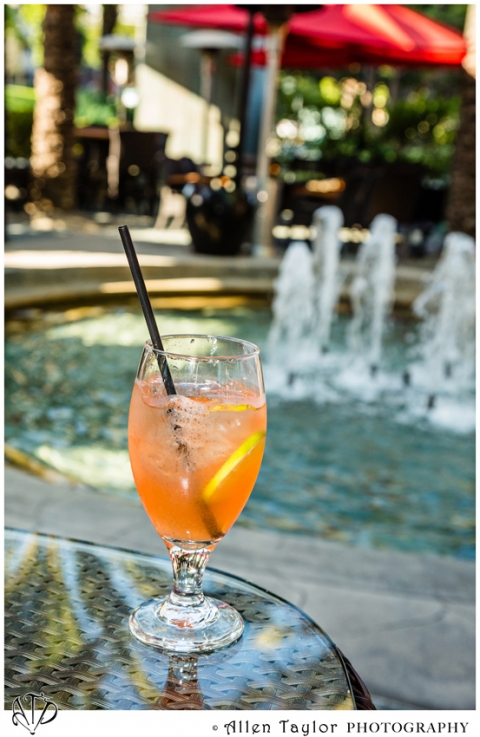 At the kick-off, 'pink' Sangria was served.  Bistango donated 50% of the sales proceeds for 3 nights following the kickoff.
Guests got to sample many of the delicious free samplings from the new Bistango Gardens menu.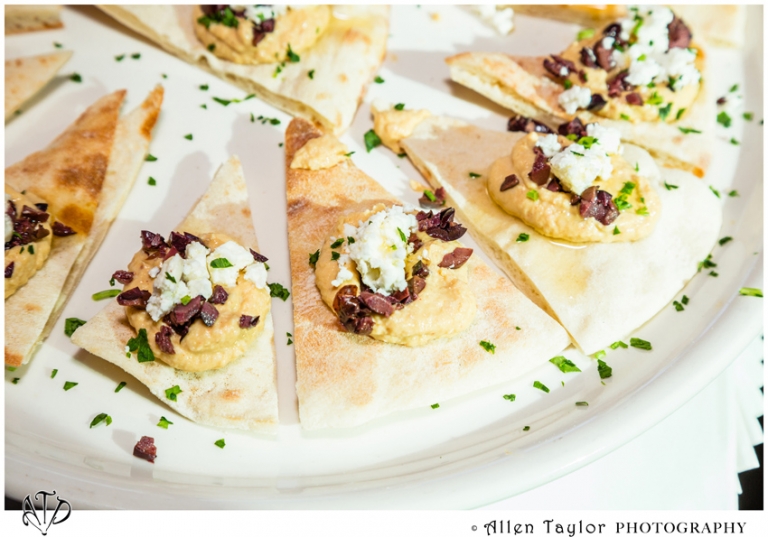 Hummus with Pita Bread Chips, Feta Cheese, Greek Olives.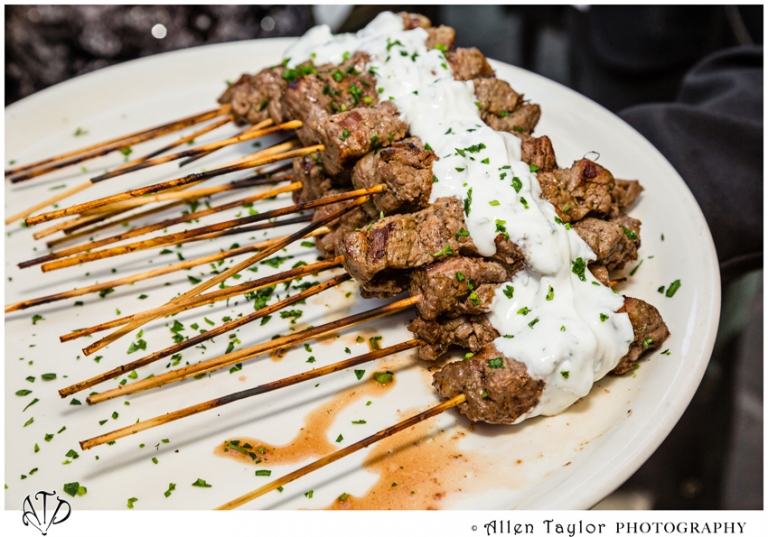 Souvlaki Greek Marinated Beef Kebobs.  These were everyone's favorite!  So juicy and tender!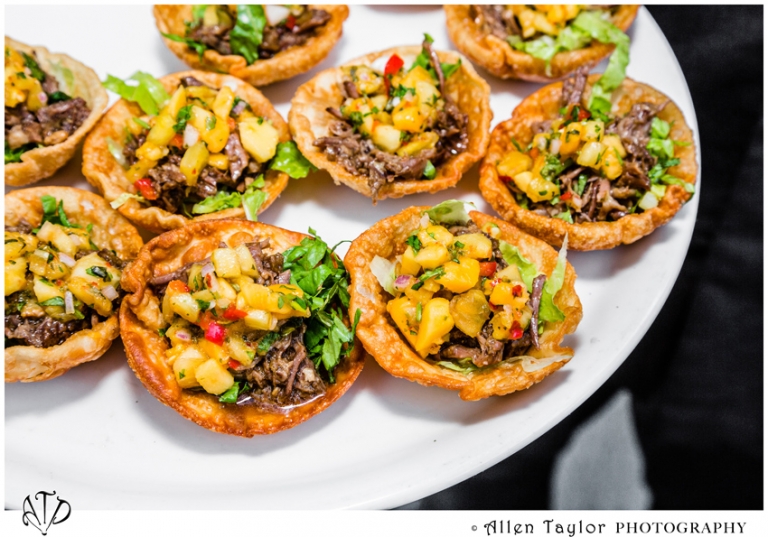 Braised Beef with Mango Salsa in Tortilla Cup.  Absolutely delicious!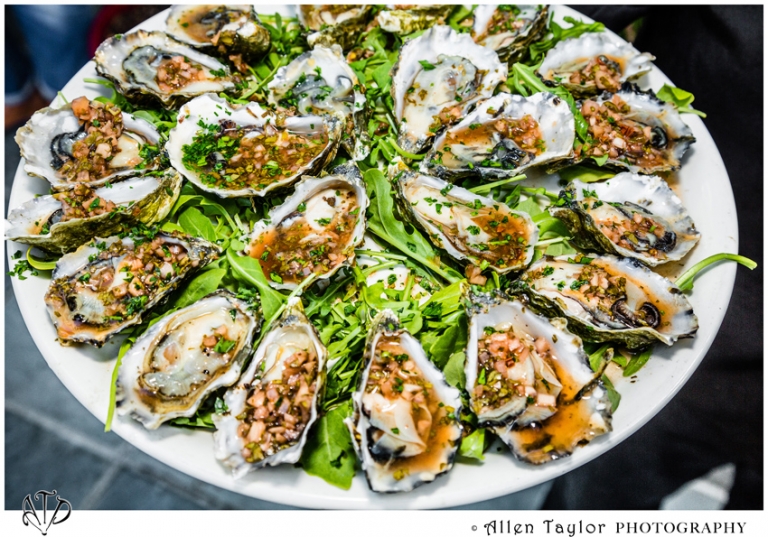 Loved these Oysters!  So fresh and sweet!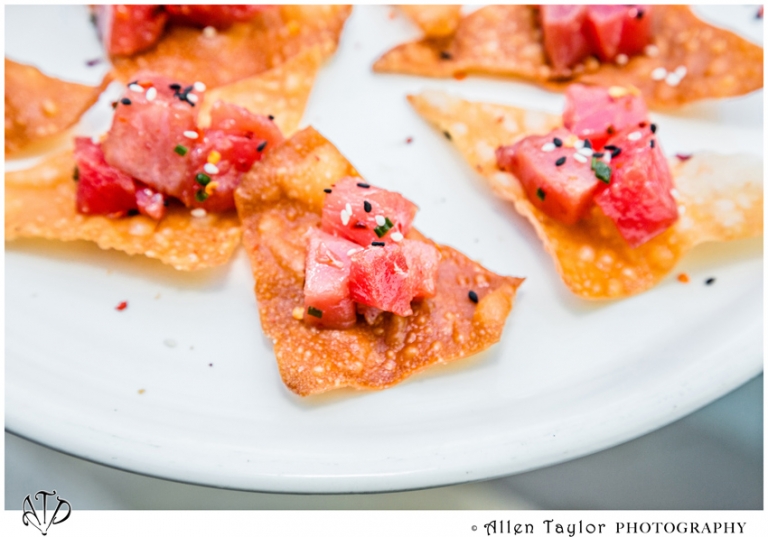 Ahi Poke melts in your mouth!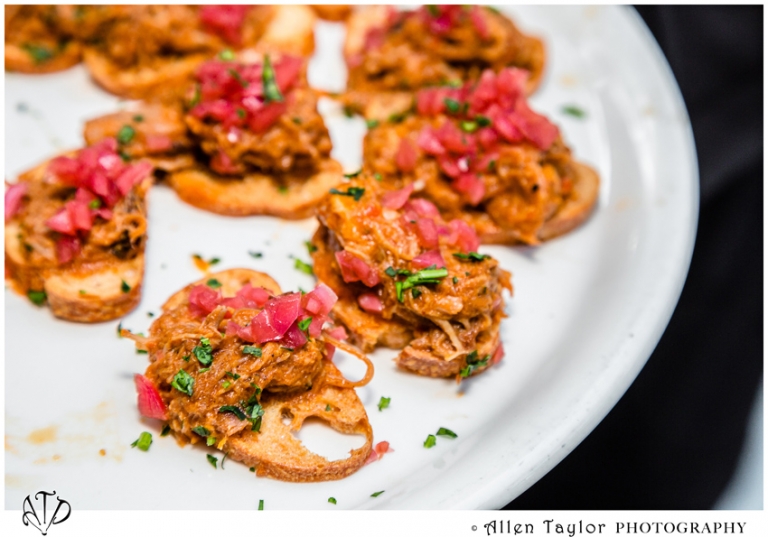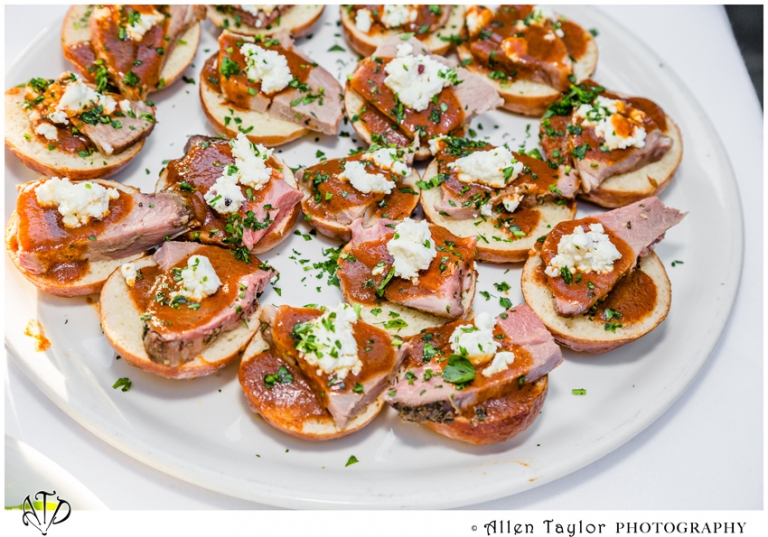 Roast Beef with BBQ Sauce on Pretzel Bun.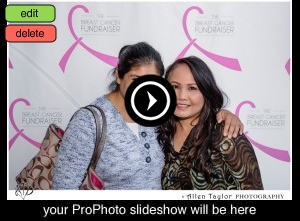 The Summer Block Parties are being held every Wednesday – Friday until September 26, 2014 at Bistango Gardens.  Food and beverage offerings will be prepared and served right at the gardens.  Menu includes Souvlaki Greek Marinated Beef Kebobs with basmati rice for $9; Berkshire Flat Iron Marinated Korean Samgyeopsal Style Beef for $10; Herb Garlic Marinated Chicken Breast with tatziki, harissa, cucumber and tomato on house-made pita for $10; Veal Saltimboca with Madeira Sauce for $8; and Duroc Pork Chop with fig glaze, red wine jus and arugula mustard crème fraiche for $12.  Other items include Hamachi sashimi, pulled pork sandwiches with mango barbecue, shrimp cocktail with lemon grass cilantro coconut cream, lamb tagine, oysters on the half shell, spicy ahi poke on wonton crisps, chicken lettuce wraps with ponzu, hummus with grilled pita and clams with kielbasa and IPA.  For more information visit www.bistango.com.   
Are you going to join me at the party soon?
Bistango
19100 Von Karman Avenue
Irvine, California 92612
(949) 752-5222