The words 'Fair' and 'Festival' have some kind of hypnotism to them.  Despite the insane crowd and over-priced food, not to mention lack of parking, people continue to flock to fair and festival year after year.  Guess what, I was no exception.  So on a Sunday afternoon of Labor Day weekend, I dragged Allen to the Orange International Street Fair.  I thought it'd be fun to taste the different 'international' food.
While I am all in support of the local business, the OISF leaves a bad taste in my mouth.  It was my first time and will also be my last.  The organization tried to squeeze vendors onto every square inch of the space.  It was extremely crowded and barely any place to park.  A lot of locals (residents, business, and churches) charged $10 for parking trying to make a quick profit.  Not cool at all!
I thought it was cute that they had bounce houses and carnival games for the kids to play.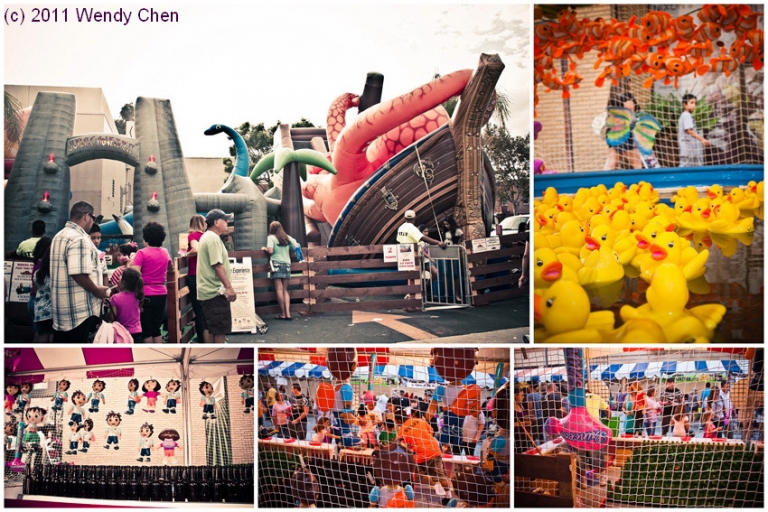 And it was nice that they had someone giving out balloons to the kids, too.  The face painting was a hit.  I thought the designs were really cool.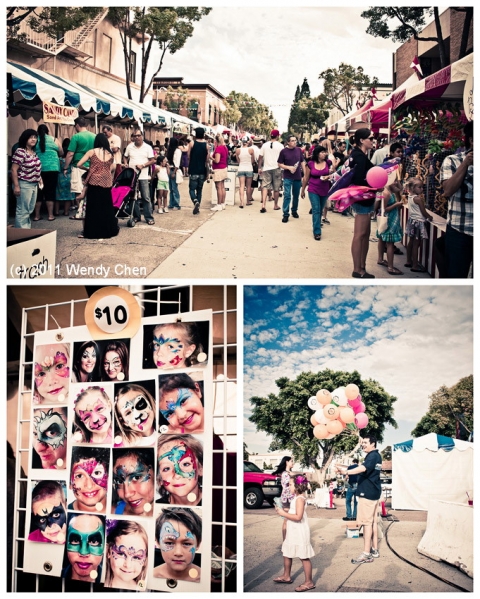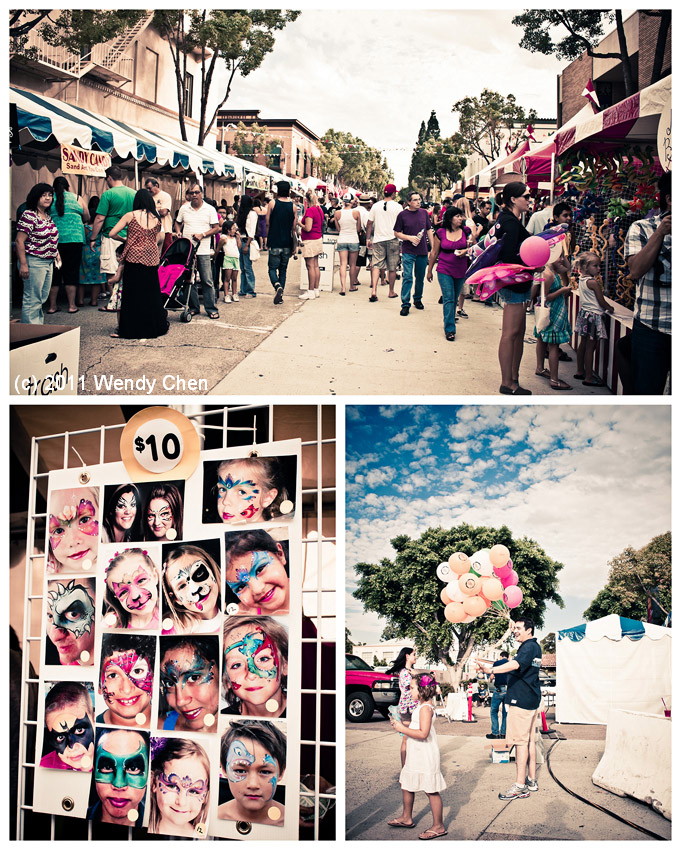 I was shocked to find portable ATM machines.  Even more shocked at how many people were using them.  Don't they know you need cash to buy at fairs?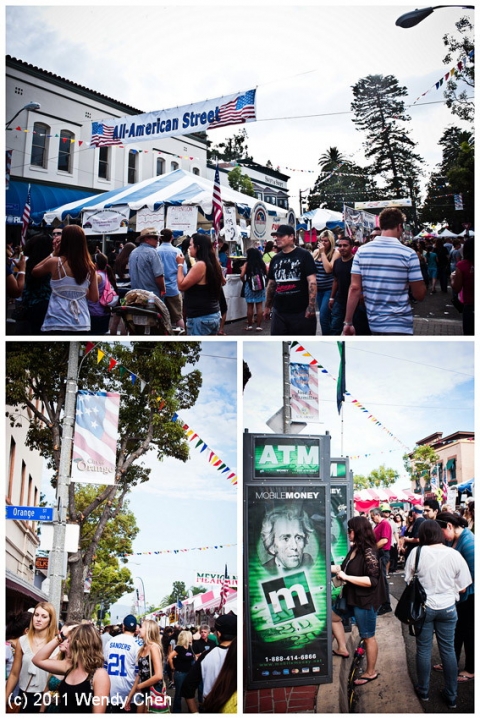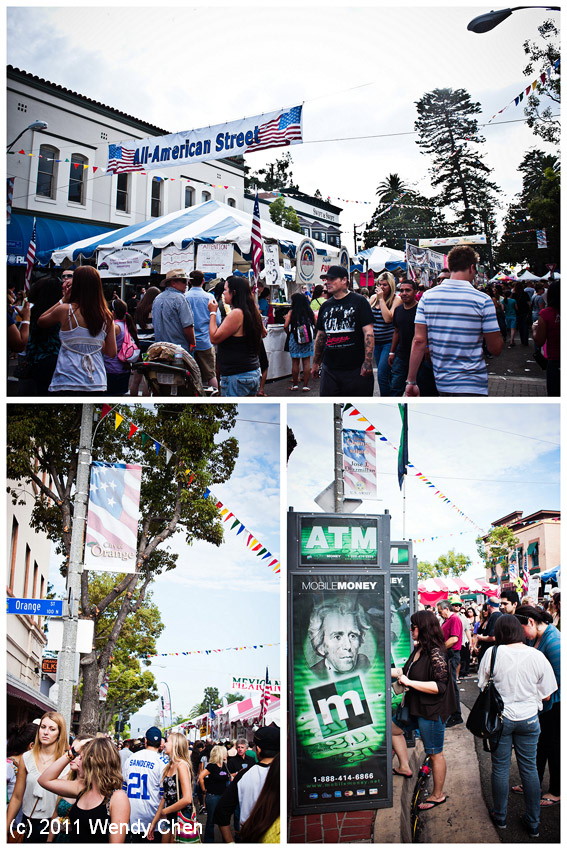 It doesn't matter which 'nation' it was, everyone sold some kind of hot dog, sausage links, and the like. There were more booze than food sold.  And you had to buy a wrist band for $2 first before you could purchase alcoholic drinks.  $2?  Are you kidding me?  Don't they make enough money from the vendors renting the booths?
All the food were over priced.  I don't know why I was surprised!  $6 for a hot dog, $5 for 3 tiny donut holes, $8 for 2 small skewers of teriyaki, and the list goes on.  No thanks!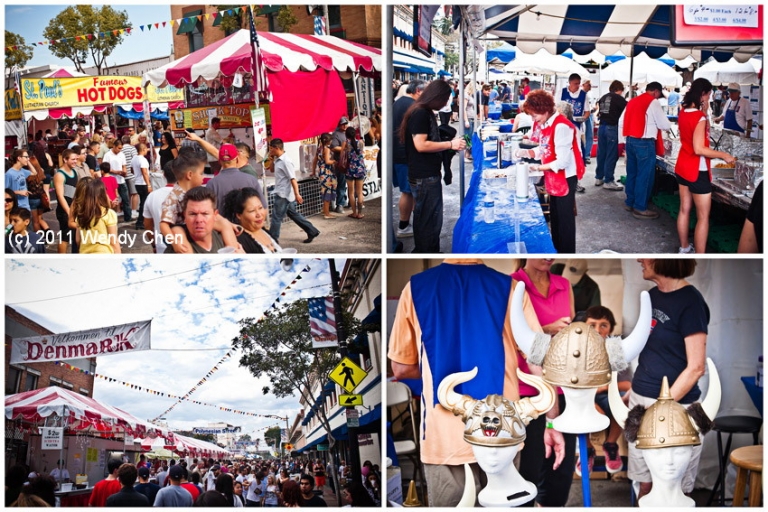 There were band playing at each of the street.  Greek food was one of the most popular food there. The Gyro line was very long.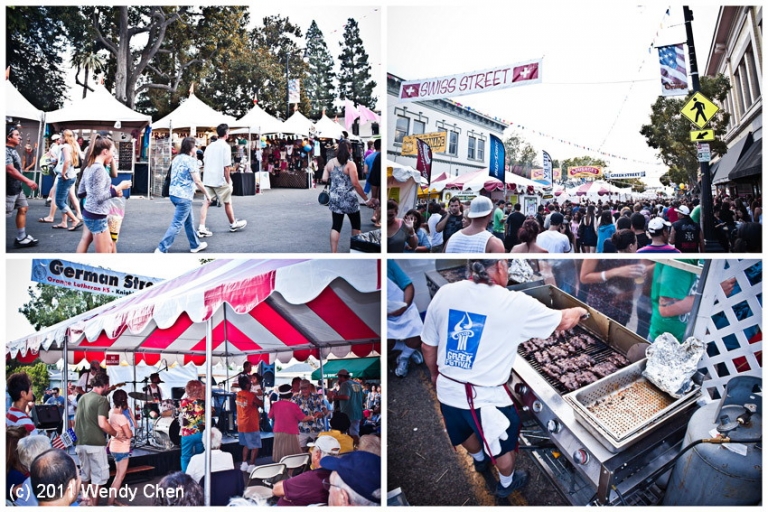 The Japan Street was equally crowded, as everywhere else for that matter.  You had to fight your way through.  But watch out so you don't get splashed with someone else's beer.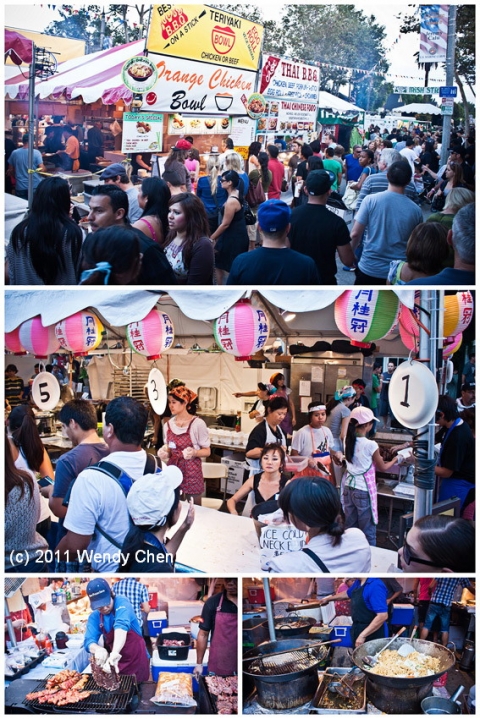 We did finally buy a small sample to try.  It wasn't bad but it wasn't anything special, either.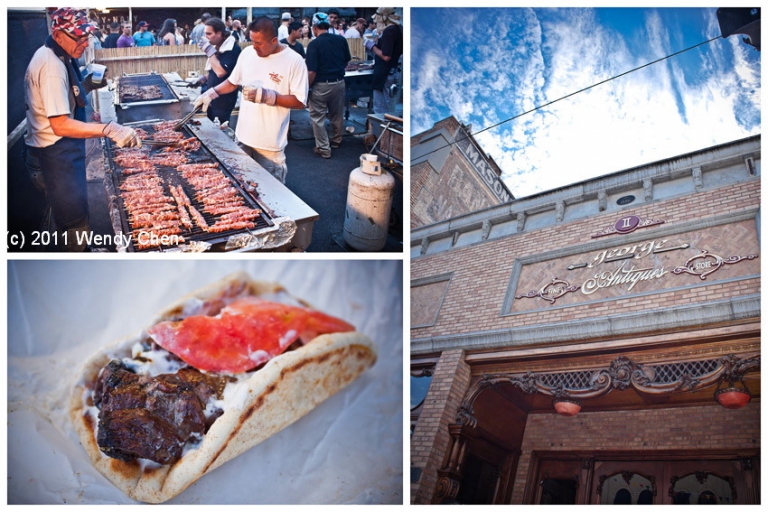 If you're curious about OISF and have never been to it, you may give it a go.  Maybe you'd enjoy it.  But I suggest you eat at the real restaurants in Old Town Orange instead of the street vendors.
Orange International Street Fair
101 E Chapman Ave
Orange, CA 92856
(714) 905-6508
Please share and like us: