I can't remember how I discovered California Fish Grill, but it's been my favorite 'fast food' restaurant ever since.  Not only do you get fresh healthy seafood grilled to perfection any way you like it (I love Cajun style), the portion is huge!  And best of all, the prices are so reasonable!  Allen and I come here at least a couple of times a month if not more often.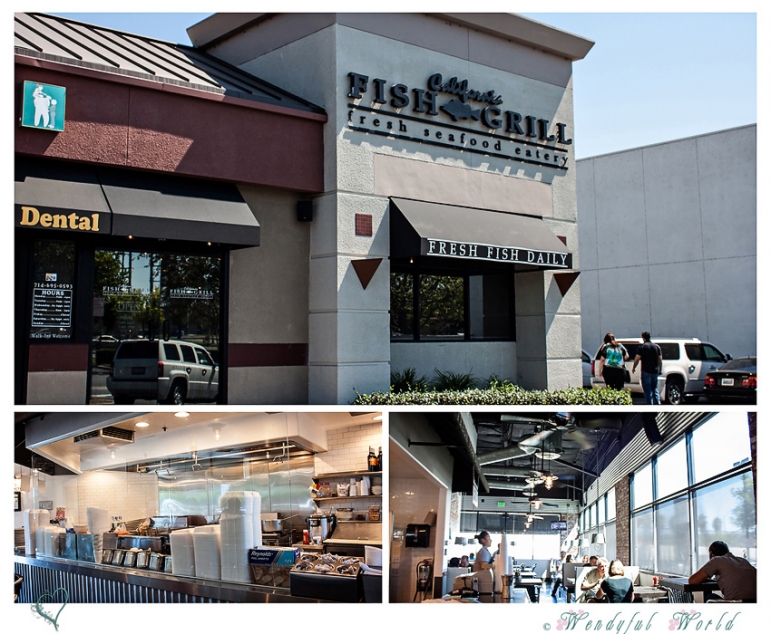 I never get tired of eating the Cajun Salmon Salad (Mixed greens, sprouts, green onions, feta cheese, dried cranberries, red onion, cherry tomatoes, walnuts, sweet & tangy lime vinaigrette).  Even though it's Cajun style, it's not a bit spicy but well seasoned with Cajun spices.  I often add Tabasco sauce or one of the spicy salsa to give it more kicks.  I love, love the accompanying salad with plenty of walnuts and dried cranberries.  The vinaigrette is so good; not too sweet nor too tangy.  I wish they would bottle it and sell it!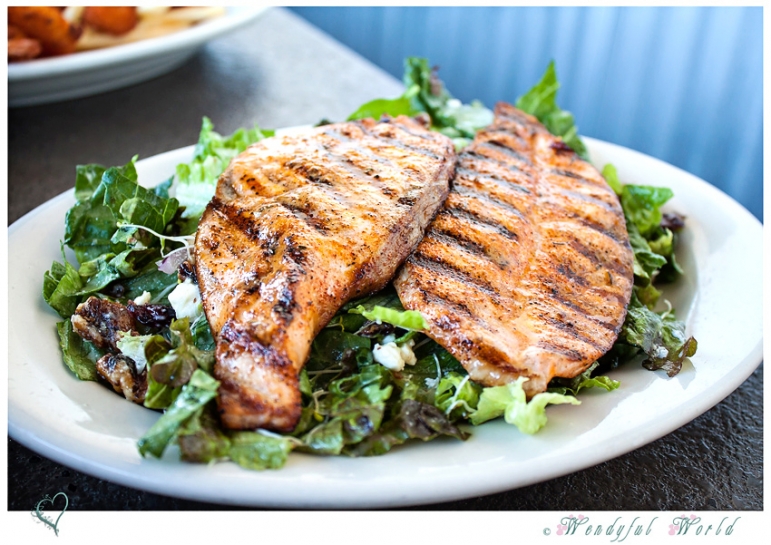 Just look at how perfectly grilled the salmon is!  So tender and juicy!  And you get 2 huge pieces!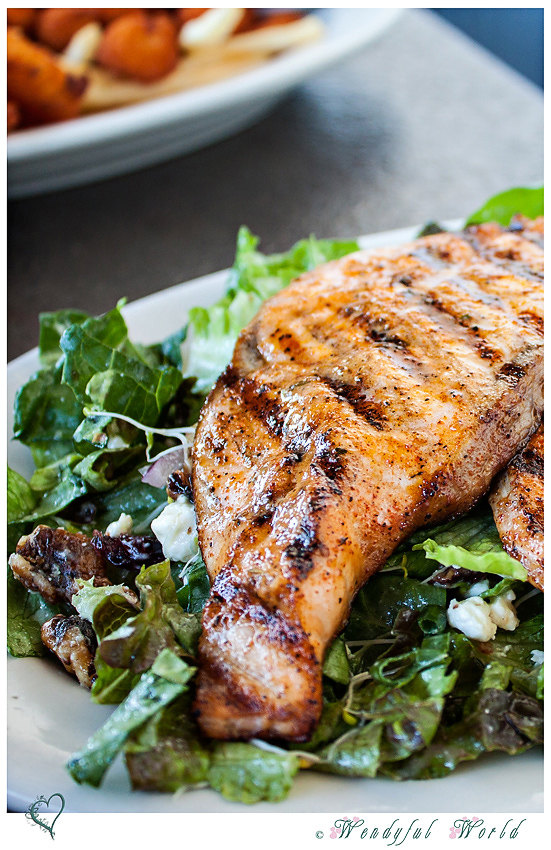 Allen loves the Fryer Combos.  One of his regular orders is Calamari and Shrimp.  But on this particular visit, he ordered Scallops and Shrimp.  Fried food may not be exactly good for you, but oh how could you not like them!  🙂


With the Taco craze, CFG does not fall behind.  It offers all kinds of Seafood Tacos as well as Chicken Taco.  The portion, again, is BIG!  Cajun Salmon Taco (left), Grill Mahi Mahi Taco (upper right), and Chicken Taco (lower right) are all delicious! Service is always friendly.


Don't feel like cooking?  Head on over to California Fish Grill.  You can enjoy healthy eating without having to break a bank.  Maybe I will see you there next time.
California Fish Grill
5675 E La Palma Ave
Anaheim, CA 92807
(714) 777-5710