There is nothing fancy about Kim Tar.  In fact, this restaurant is old, small, and a little run-down if you ask me.  But that does not deter me from coming back because it feels like 'home'.  The very first Kim Tar Restaurant I went to was in San Gabriel some 23 years ago.  Back then there were at least 1/2 dozen chain locations if not more, all run by family members.  As competition grew, they have closed down a few, but this one in Artesia remains strong.  Their food is not the best, but it's comfort food that I grew up with in Taiwan, something I carve especially when I am under the weather.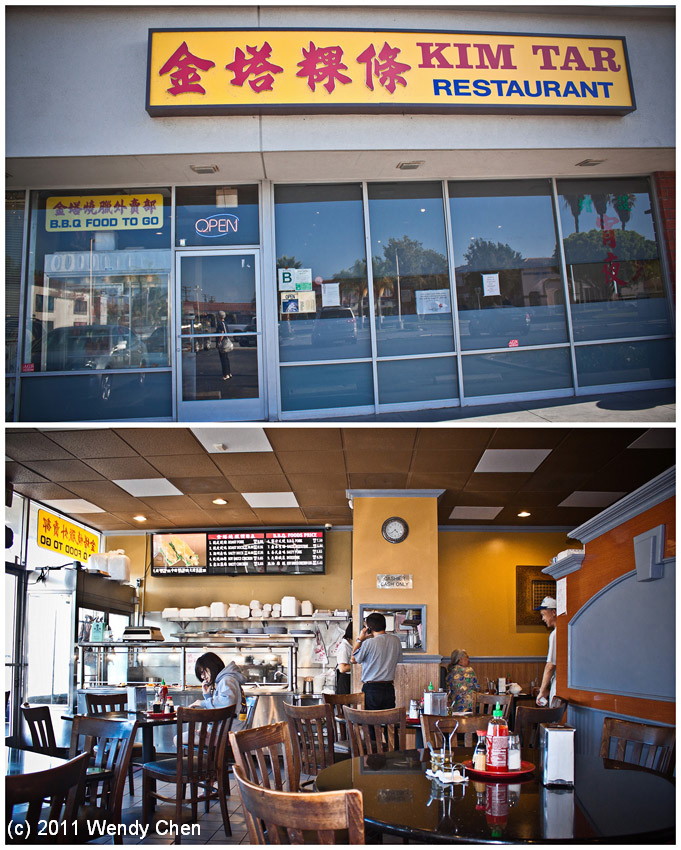 The restaurant's main specialty is Hieu Tieu, Guo Tiao, Kuey Teow, or Flat Rice Noodle, however you want to call it.  You can get the thin one (much like Pho noodle) or the big one.  I prefer the big one.  The Seafood Rice Noodle Soup has fish cake, fish ball, fish filet, squid, shrimp, and intimation crab.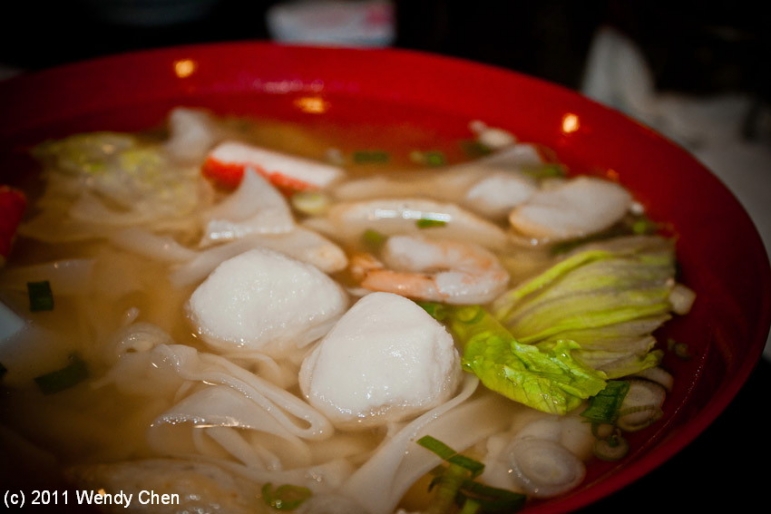 The House Special Rice Noodle Soup has Pig Ear, Fish ball, Fish Cake, Shrimp, Chicken, and Ground Pork.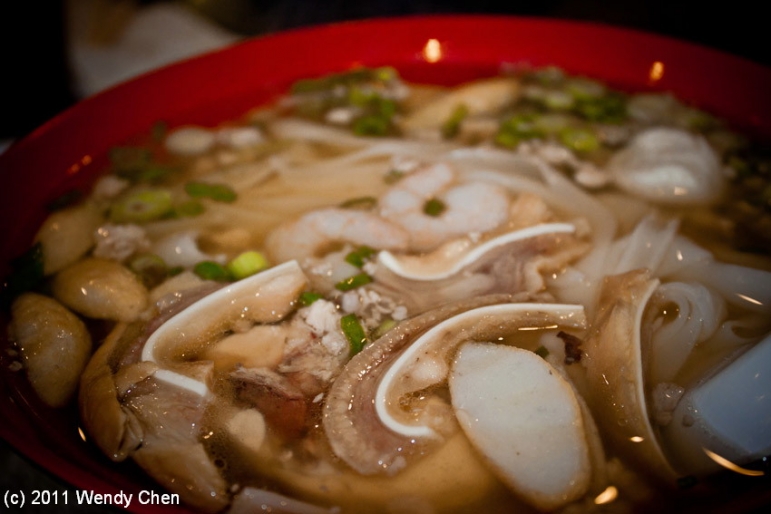 There are also Stri Fried Rice Noodle Plates.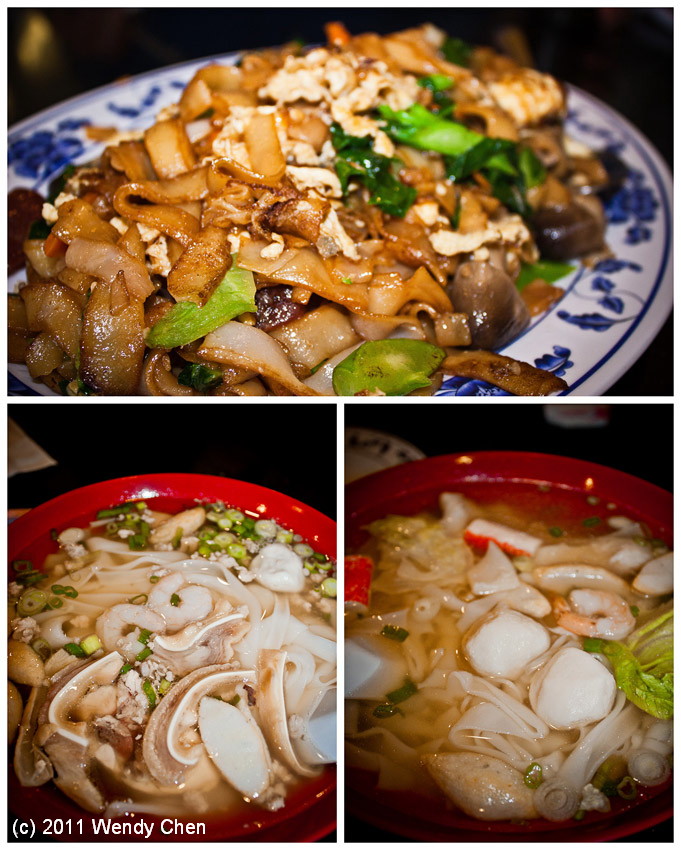 And then there is their version of Pad Si Ew and Plain Egg Noodle Soup. If you prefer rice plates, there are many to chose from.  I ordered Chicken Fried Rice and Pork Chop Rice Plate.


Lastly, I always order some Roast Duck and Deep Fried Pork Intestine.  Yummmmmm!!!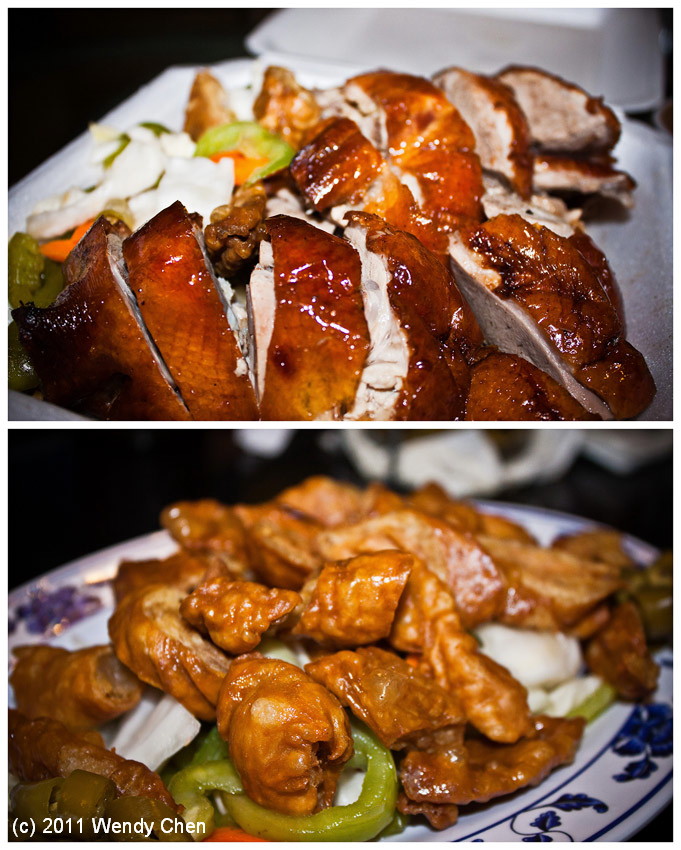 Price is very cheap and you get a lot of food.  Service is actually better than what you'd normally expect from an Asian restaurant.  It's not fine dinning, but I always come out satisfied.
Kim Tar Restaurant
18309 Pioneer Blvd
Artesia, CA 90701
(562) 402-0969